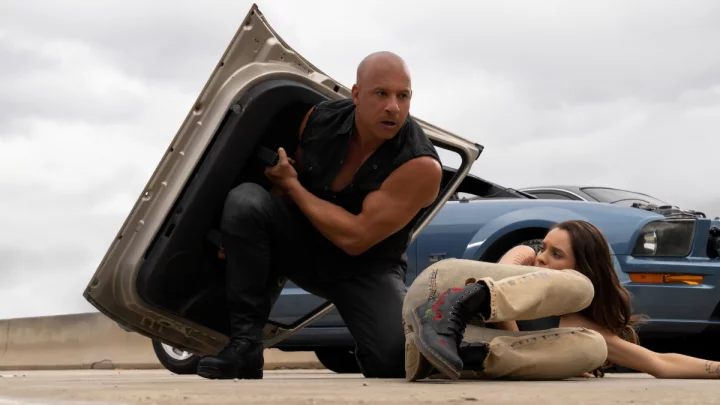 A trip to China goes wildly off the rails in red-band 'Joy Ride' trailer
What better way to announce the new Fast & Furious film than an almost five-minute-long trailer of cars exploding?
Fast X, the tenth sequel in the Fast & Furious franchise, sees our favorite car-chasing, gravity-defying, iconic action man, Dom Toretto (Vin Diesel), up against his most lethal opponent yet.
You might remember Dom taking out a ruthless, Brazilian drug lord - Hernan Reyes (Joaquim de Almeida) - in Fast Five. And if you don't, it's time for a rewatch because Reyes' son is out for revenge. Played by Jason Momoa, Dante is Reyes' wickedly wild kin, and he's thirsty for vengeance by any means necessary. In Fast X, it's family against family (Dom's biggest nightmare), and it looks like one hell of a ride.
Michelle Rodriguez, Tyrese Gibson, Chris "Ludacris" Bridges, Nathalie Emmanuel, Jason Statham, Sung Kang, John Cena, Helen Mirren, and Charlize Theron return to the cast. With Brie Larson and Rita Moreno joining as newcomers.
Fast X releases in theaters on May 19.