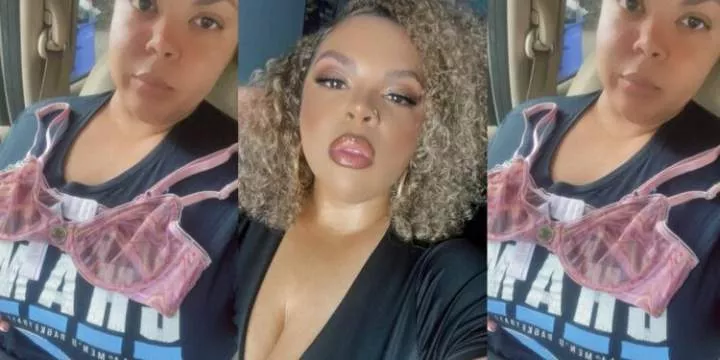 A young woman, identified as Rayven Baxter, has taken to social media to expose her boyfriend's deceitful response after discovering evidence of his infidelity.
The lady, in a post shared via Twitter, revealed that she found a bra in her boyfriend's apartment and confronted him about her discovery.
Interestingly, he tried to convince her that the bra in question actually belonged to her, in order to cover his tracks.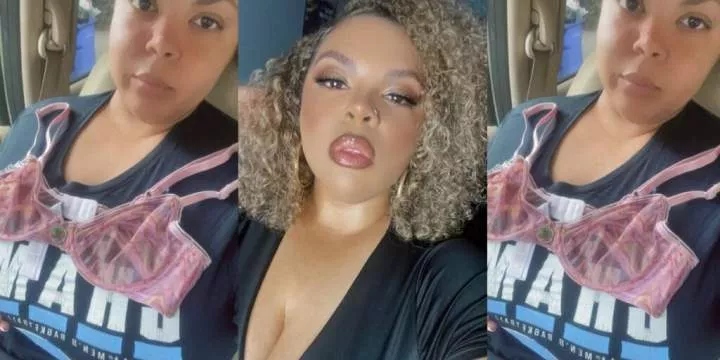 Rayven, who was fully aware that the bra did not belong to her, shared a photo highlighting the noticeable difference in size between the bra and her own breasts.
She added that men can be really deceitful in their attempts to manipulate the truth.
"Found this at his househe tried to say it was mineniggas really ain't shit, at times", she tweeted.
See below,