With the iPhone 6, 6s, and 7, Apple has done something they have not done before, which is to retain the same design for three years in a row. The company has in the past typically switched up the design every two generations, but we guess the Cupertino company must have been "saving" the design refresh for today with the iPhone X (pronounced iPhone "ten").
The iPhone X represents a huge shift for Apple in terms of design and also in terms of features, where it is bringing to the table many new features that Apple users have been asking for in the past few years, which includes wireless charging, an OLED display, and also a build that's more friendly for one-handed use. According to Apple's CEO Tim Cook, "It is the biggest leap forward since the original iPhone."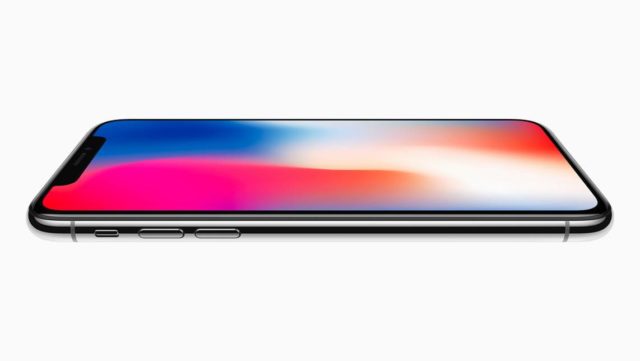 Starting with the design of the iPhone X, it will feature the same glass front and back similar to that of the iPhone 8, a surgical stainless steel band running around the frame of the handset, along with water and dust resistance. It will sport a display that measures 5.8-inches diagonally with a resolution that Apple is calling Super Retina (2,436 x 1,125) that offers up a pixel density of 458 PPI. It will support HDR from the likes of Dolby Vision and HDR10, and of course there will also be 3D Touch built into the display along with True Tone.
Now clearly with the full screen display, Apple has done away with the physical home button, but at the same time they have introduced some new gestures and features that helps users navigate the phone. Users can now swipe upwards from the bottom of the display to go to the home screen, swipe up and pause to launch multi-task, or swipe left/right to swap between apps. Users can also wake the iPhone X by tapping on its display, in addition to the raise-to-wake feature, and pressing the sleep/wake button.
The sleep/wake button has also been redesigned to be larger where users can press and hold to launch Siri, or double press to activate Apple Pay. However the question we're sure many are wondering is what happened to Touch ID? As per the rumors, it looks like Apple has done away with Touch ID on the iPhone X and has replaced it with a facial recognition system they are calling Face ID.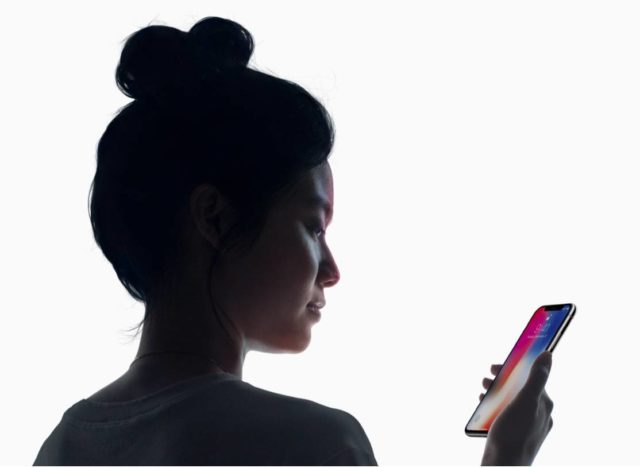 This is accomplished with a new front camera system that Apple is calling TrueDepth. This will utilize an array of new sensors all packed into the front of the phone which consists of a flood illuminator used to detect your face, an IR camera to capture your face, and a dot projector that will help map your face, all of which when combined results in the Face ID feature.
The system will use multiple neural networks and because of this, Apple had to built a neural engine into the A11 Bionic chipset to process the facial recognition system. It is smart enough where it can learn your face so that even if you change your hairstyle, put on a cap, or grow a beard, it will still know who you are and can even adapt to changes to your facial features over time.
Apple claims that it cannot be spoofed by photos, and has worked with masks creators and makeup artists to ensure that even if someone went to great lengths to impersonate you, Face ID will still be able to differentiate a fake from the real you, although we'll have to take Apple's word for it now since real-world testing is probably needed to see how true these claims are.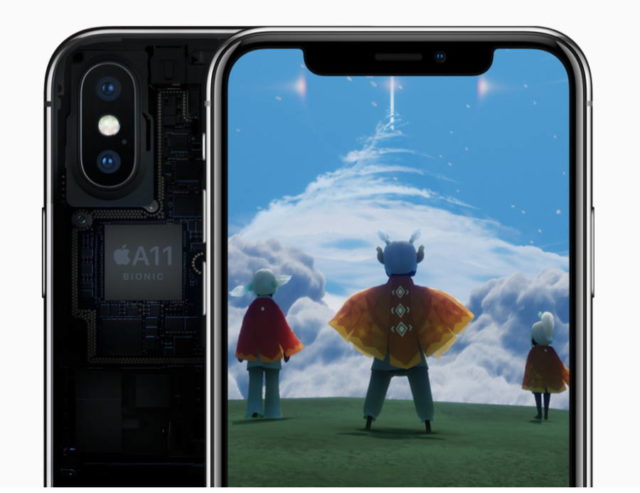 As for the rest of the features, for the most part it will retain the same hardware as the iPhone 8 and 8 Plus, which includes the use of the new A11 Bionic chipset, and 12MP dual rear-facing cameras. However there are some differences with the camera, such as dual OIS for both the lenses, a quad-LED True Tone flash, and the front-facing camera, thanks to the TrueDepth system, will be able to capture Portrait Mode selfies.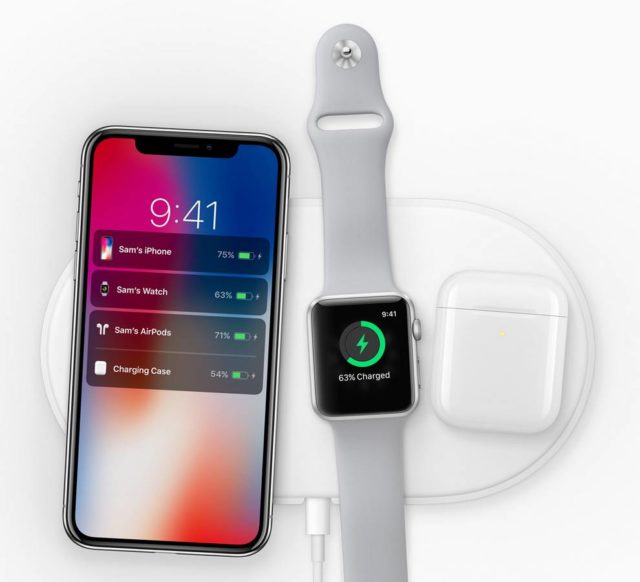 The iPhone X will also support wireless charging and Apple also announced its own wireless charger called AirPower which is expected to launch next year. The iPhone X will also be offered in 64GB and 256GB storage options, with the base model priced starting at $999. It will be available for pre-orders come 27th of October, with a release set for the 3rd of November.