A Twitter user has spoken out about a tacit rule that should be observed by women in relation to their men.
According to the Tweep identified as, Uncle Sarm, when a man is eating together with his wife from the same plate, the woman should not carry meat first.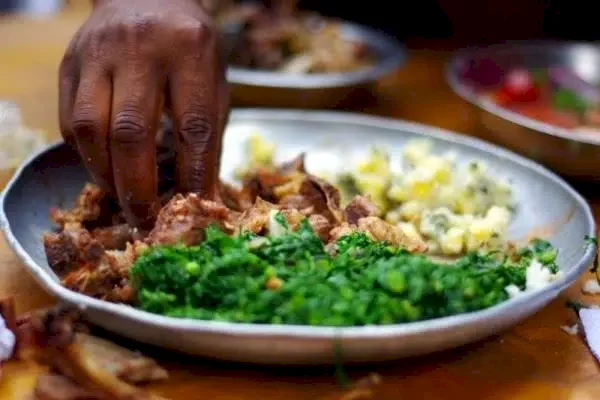 Uncle Sarm asserts that when a woman takes meat before her man does, it shows disrespect.
He wrote:
"When eating with your boyfriend/husband, no matter how many pieces of meat in the food, do not take meat first, it's a sign of disrespect."
His post has sparked reactions from other Twitter users;