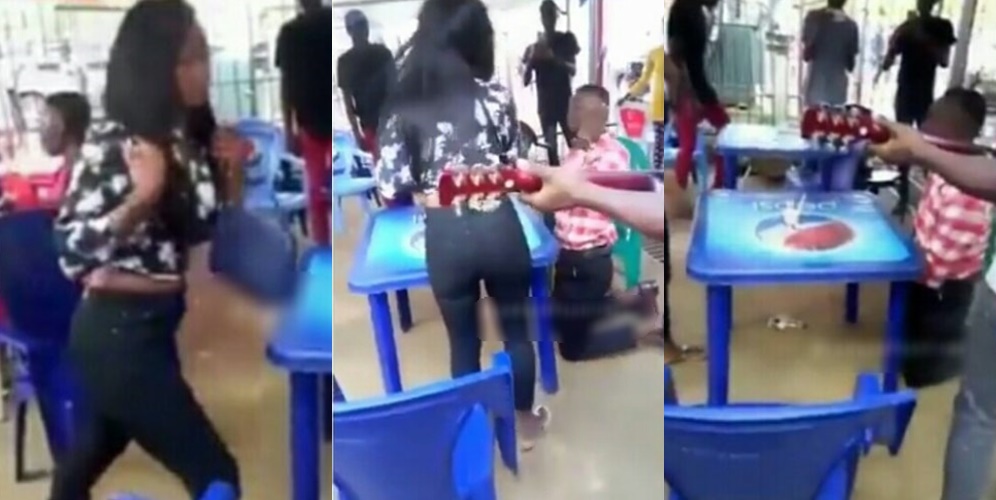 A yet to be identified Nigerian guy has just been humiliated in public after he went down on his knee to propose to his girlfriend only to get a slap for forgetting the ring.
The video which has since gone viral show the young man on his knees saying all the emotional words only to deep his hands into his pocket and realized that he was not with the 'ring'.
The lady was furious at the whole thing, she then slowly moved towards the young man saying 'are you serious?', then she landed a heavy slap on his cheek and walked out on him.
What a moment for the young man, thoughts of where the ring would be must have been going through his mind when the slap came in.
Many folks on social media are claiming that the video is actually from a the set of a movie.
What do you think? Do you support her slapping him like that in public?
Watch video below;