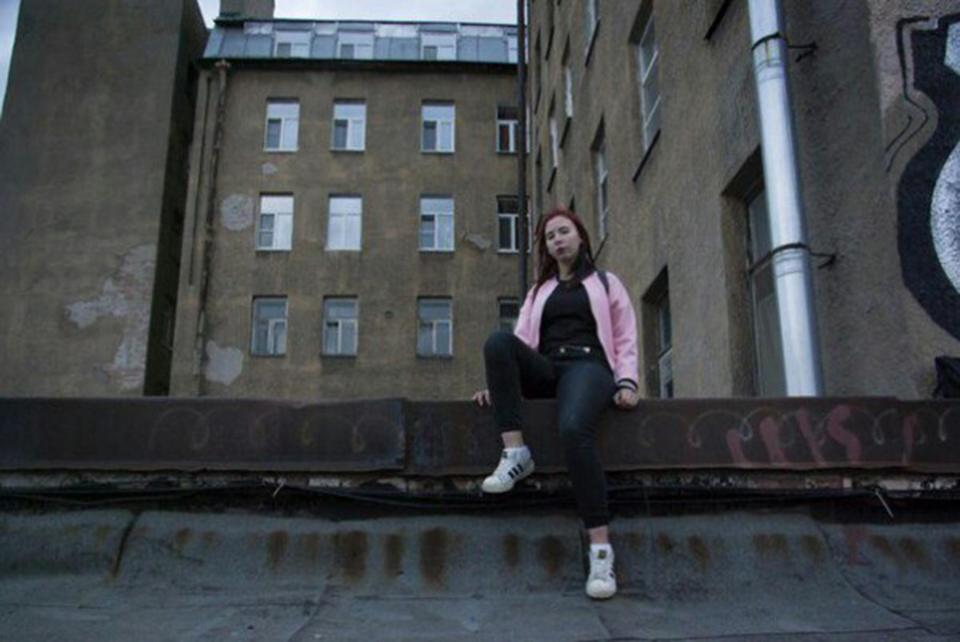 This is Katya Sh., a 16-year-old girl who was found dead on a bench.
According to The Sun UK, Katya died after being dumped there by her pals when she had a heart attack at a party.
The teenager is believed to have been taking drugs at a rave in a block of flats when she collapsed in St Petersburg, Russia.
Her body was spotted later that night by a passerby who called paramedics but there was
my nothing that could be done to save her.
Police are now trying to establish if she was already dead when she was abandoned.
Investigators say they are examining a case of "involuntary manslaughter."
Katya, who died three days short of her birthday, had reportedly told her parents she was going to a sleepover when she went to the party - a few yards from where her body was found.
One party-goer told local media that Katya had collapsed shortly after taking drugs at the bash.
He said: "They all were drunk and high. They did not think any better than just to carry her away."
He added: "They were afraid of being held responsible. Some of them are now pretending they were not even there."
After dumping Katya on a bench, the party- goers continued as if nothing had happened, according to reports.
A police investigator's committee spokesman said: "There was a party in one of the flats. There were minors who consumed a lot of alcohol and drugs of unidentified type."
He added: "According to preliminary medical exam the girl died of heart failure induced by drugs."