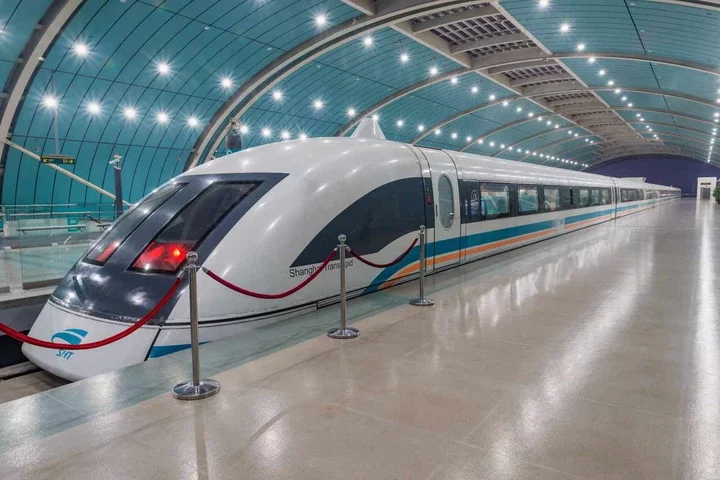 CHINA Railway have just completed their first successful performance tests of next-generation high-speed trains that are predicted to be faster than planes.
During these performance tests, China's latest high-speed train shot to an impressive speed of 281 mph.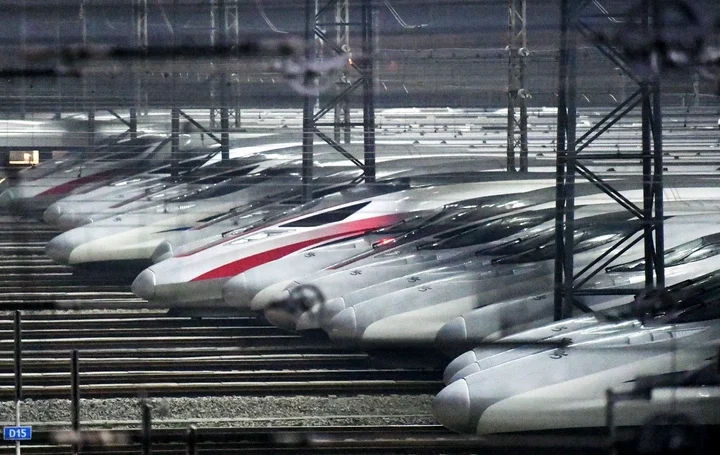 Currently, the highest speed on record is 357 mph - which the French V150 train smashed in 2007.
Although China Railway is yet to break this record, their initial performance tests have proven that they are on the right track to developing the fastest train yet.
Once completed, engineers hope that the train will reach speeds of 621 mph.
If successful, this would make the trains much faster than commercial flights - which tend to travel at an average speed of 550mph.
Already, their test run, which shot to 281mph, is faster than a flight travelling between Beijing and Shanghai.
Domestic flights covering the distance usually travel at a speed of 248mph.
According to China Railway, their aim is to quicken the development of trains that are faster, smarter, more environmentally friendly, and more energy efficient.
These latest trains from China Railway use magnetic levitation, thereby eliminating friction, to zoom by, effectively floating on thin air.
Magnetic levitation, otherwise known as maglev, use superconducting magnets in a low-vacuum pipe to strengthen the magnetic field.
The magnets on the train are able to interact with the metal on the sides of the pipe to levitate the train and propel it forwards.
There is already one maglev train in operation in China, which connects the Airport in Shanghai to the city center - making the 19 mile journey possible in around seven minutes.
After this great success China Railway has been planning to expand this technology around the country, to connect their urban and rural areas.
This comes under China's 14th five-year-plan.
They expect these trains to reduce air pollution emissions, whilst simultaneously minimizing travel times and costs.
China are the leaders in the high-speed railway development, but other global powers have also been developing their own high-speed trains to provide an alternative to flying.
Siemens and Bombardier have worked together to develop the ICE 3 - a family of high-speed electric trains that run between The Netherlands and Germany.
These trains usually travel at a maximum speed of 198 miles per hour, although trains running between Frankfurt and Cologne are permitted to run faster than 200mph to avoid delays.
Also in Europe is the Train a Grande Vitesse, or TGV, which was the continent's first high-speed railway.
TGV continually surpass records for the highest speeds, and in 1990 they set the record of 320mph.
Before they went on to smash it again in 2007 with the current record of 357mph.
The high-speed rail network in South Korea has 71 train sets that can accelerate from 0 to 186mph in just 316 seconds.
In 2013, one of these new-generation trains broke the previous Korean speed record by traveling at an incredible 261mph.
Despite being part of a test, China's recent accomplishment of having a train travel at 281mph still puts it miles ahead of other high-speed trains across the world.
They are also working on other projects, such as their CR Fuxing, which is also in a testing phase and should travel at an average speed of 260mph.