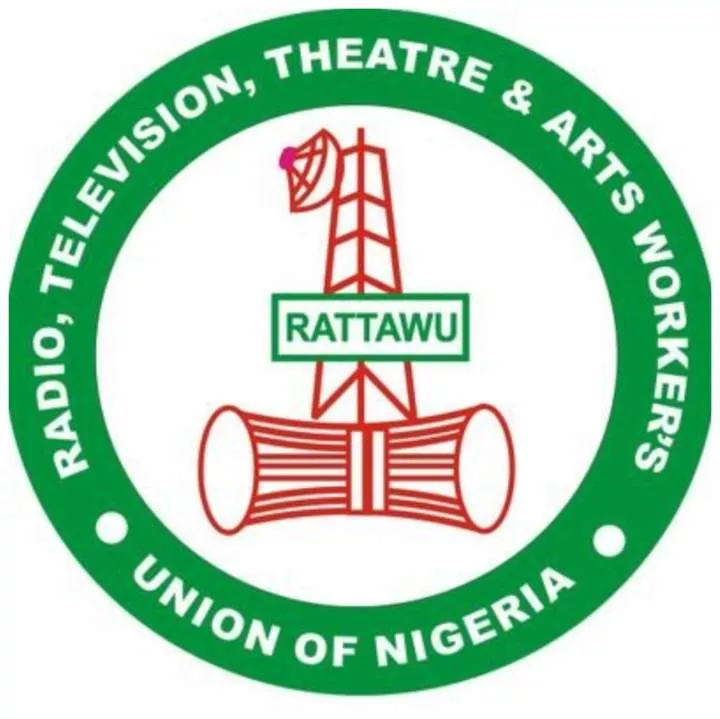 Radio, television, theatre and arts workers will all shut down activities during the proposed nationwide industrial action starting from October 3, 2023.
This was contained in a notice of indefinite nationwide strike from Radio, Television, Theatre and Arts Workers Union of Nigeria, RATTAWU, signed by its General Secretary, Comrade A. Akpausoh.
The union said the decision was a follow up to the just concluded meeting of the National ExecutiveCouncil of the Nigeria Labour Congress, NLC, and the Trade Union Congress, TUC, which was held on Tuesday 26 September 2023.
The meeting had resolved that all affiliates of the congresses should embark on a nationwide indefinite strike action which should be total, with effect from Tuesday October 3, 2023.
"In other words, there shall be no operations in our sectors throughout the period of the action.
"Consequently, all our state councils and chapters across the nation are hereby directed to mobilize our members for effective implementation of the strike action.
"Also, all Vice Presidents in their various zones are being requested to monitor full compliance of the directive.
"Remember, 'He who accepts evil without protesting against it is really cooperating with it'," the Union said.