Newcastle United will play Champions League football for the first time since 2003, here is how it went for the Magpies the last time they were here two decades ago.
The final whistle at St James' Park on Monday, May 22, 2023, was met with unusual celebration after the goalless draw between Newcastle United and Leicester City.
Third-place Newcastle failed to beat relegation-threatened Leicester in their final home game of the season in which they had 77% possession, 2.35 xG and 23 goal attempts, signalling complete dominance over their opponents who only attempted one shot.
Under normal circumstances, this would have been two points lost for Eddie Howe's team rather than a point gained but the importance of that point adds crucial context to the post-game celebrations that followed a profligate performance.
The result puts the Magpies four points ahead of fifth-placed Liverpool with one game left in the 2022/23 Premier League season which means they are now mathematically guaranteed a top-four finish and the Champions League spot that comes with it.
Newcastle in the group of death
The Magpies were reintroduced to elite European football with a difficult group that promises to be a baptism of fire.
Newcastle United along with AC Milan, Borussia Dortmund and Paris Saint Germain will slug it out in Group F of the 2023/24 UEFA Champions League.
They begin their campaign with a trip to San Siro on Tuesday night where Sandro Tonali's former club AC Milan will be waiting.
Newcastle United back in the top four
Newcastle finished third on the 2022/23 Premier League table with 71 points, a place behind Manchester United who finished third.
The 2002/03 season was the last time they finished in the top four, ending the season third on the log with 69 points which earned them a Champions League third qualifying round berth along with fourth-placed Chelsea for the 2003/04 season as only the top two teams got a direct pass to the group stages at the time.
Ironically, the Tyneside club did not make it to the UEFA Champions League group stages in 2003/04 despite finishing third the season before as they lost on penalties to Partizan Belgrade in the final qualifying round.
So that means Newcastle's last Champions League campaign was in the 2002/03 season which they qualified for by finishing fourth with 71 points in the 2001/02 Premier League season and thrashing Bosnian team Zeljeznicar 5-0 on aggregate in the third qualifying round to advance to the group stages.
Now that the backstory is all done and we are all caught up with their glory days, it is time to take a trip down memory lane and look at the 2002/03 UEFA Champions League from the Magpies' perspective.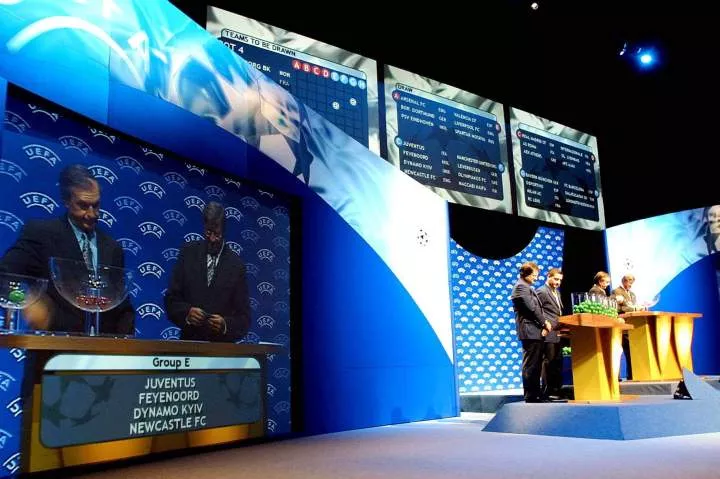 Newcastle United's last Champions League campaign
By the time Newcastle United played their first group-stage game of the 2002/03 Champions League campaign on September 18, 2002, Brazil were the reigning world champions having won their fifth (and last till date) FIFA World Cup title three months prior in Japan.
That was the same year George Bush, then the president of the United States of America gave his famous "Axis of Evil" speech while another former U.S. President Jimmy Carter was awarded the Nobel Peace Prize amongst other notable world events of the year 2002.
The UEFA Champions League was even different then, it had two group stages and no round of 16, although that was the last time that format was used.
The 16 teams that qualified automatically through their league positions from the previous season and the other 16 that qualified through the UEFA Champions League preliminary rounds are drawn together in a standard group stage of 32 teams split into eight groups of four teams each, the same format that is used today.
The only difference was there was another group stage instead of a round of 16 for the 16 teams that finish top two in each of the eight groups. They were broken again into four groups of four teams each after which the top two teams in each group advance to the standard quarterfinals in the current knockout phase format.
Newcastle made it through the first group stage led by manager Sir Bobby Robson, finishing second behind fellow black and white strip wearers, Juventus.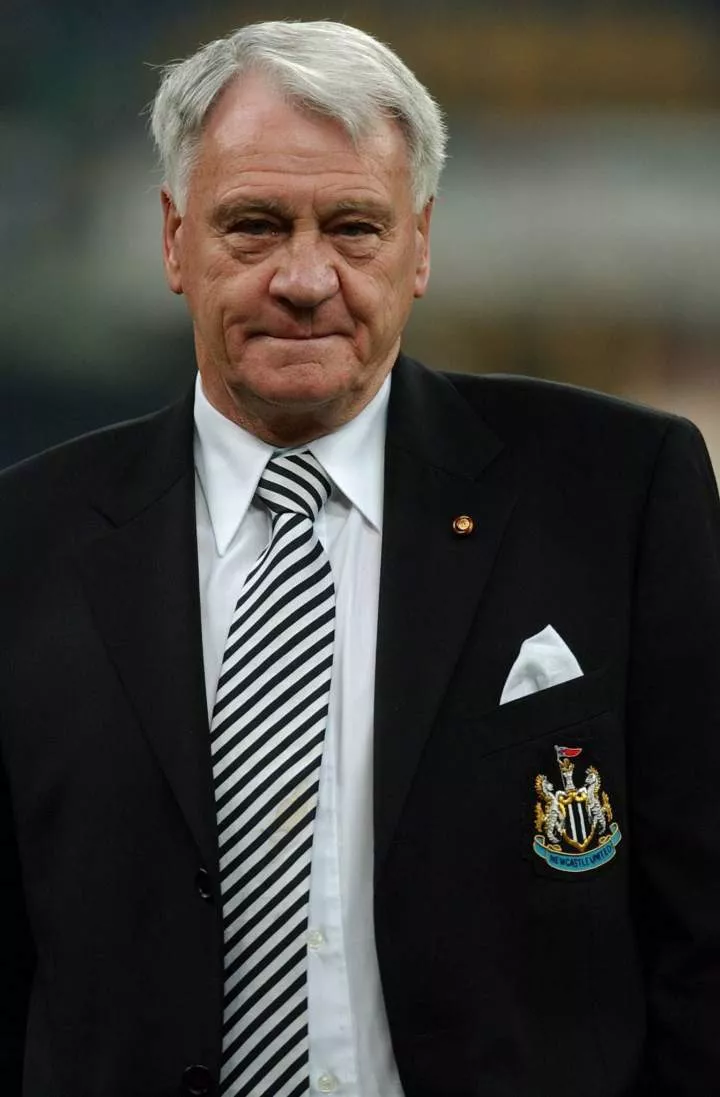 Newcastle United's first group stage
The 2002/03 Champions League campaign started poorly for Newcastle with a 2-0 defeat away at Dynamo Kyiv in a nervous return to the big stage as they had not played in the UCL group stages since the 1997/98 season before then.
They followed that with another defeat, this time at home to Feyenoord, Sebastian Pardo's fourth-minute goal proved the only decisive moment in a frustrating night at St James' Park where the hosts missed a host of chances.
Alessandro Del Piero scored two second-half goals to help Juventus to a 2-0 win in Turin and condemn Newcastle to a third consecutive defeat on the big stage and pretty much seal their fate.
But with elimination seemingly guaranteed, the Magpies fought back by winning their next three games with a 1-0 home win against Juventus kickstarting that magical run. Andrew Griffin scored the only goal in the 62nd minute which was also Newcastle's first Champions League goal in five years since Stuart Pearce's goal in a 2-0 home win against Dynamo Kyiv in December 1997.
The next game against Dynamo Kyiv reignited hopes of qualification as the Magpies rallied back to beat the Ukrainians at St James' Park, winning 2-1 thanks to goals from the late great Gary Speed and a penalty converted by the legendary Alan Shearer to overturn a 1-0 deficit.
Going into the last game of the first group stage, the Bobby Robson-led team needed to win and hope that Dynamo did not get a positive result against Juventus to advance to the second group stage, which is precisely what happened.
Two goals from Craig Bellamy including an injury-time winning goal sealed a dramatic 3-2 away at Feyenoord to help Newcastle finish second with nine points, two more than Dynamo Kyiv and four more than Feyenoord who finished bottom while Juventus topped Group E with 13 points.
Newcastle United's second group stage
The second group stage did not leave much room for a fairytale run as Newcastle were drawn in Group A alongside European giants like Barcelona and Inter Milan, both of whom won their respective groups in the previous stage with the former even winning all six games.
Bayer Leverkusen were also in that group and proved to be the only source of joy for Newcastle as the Magpies beat them 3-1 twice to secure their only wins in the second group stage.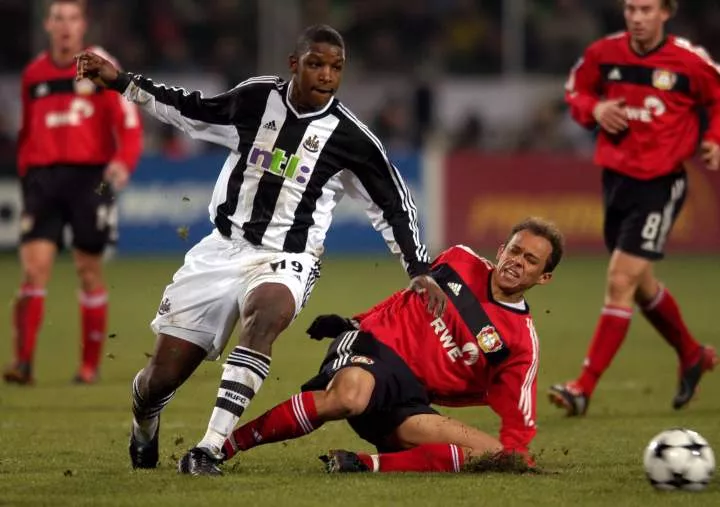 The stage started with a 4-1 defeat at home to Inter Milan, the thrashing largely down to them playing a man down after Bellamy's sixth-minute red card.
A 3-1 defeat at Camp Nou followed as Shola Ameobi's goal was not enough to deter Barcelona who had too much firepower.
Back-to-back wins against Leverkusen restored hopes of progression, similar to the previous round. Ameobi scored a brace at the Bay Arena to inspire a 3-1 win away after which an Alan Shearer hattrick secured the second 3-1 win at St James' Park.
Shearer was a central figure in the next game as well with a brace in a 2-2 draw away at the San Siro against Inter Milan, keeping faint hopes of qualification alive ahead of the final round of group-stage games.
Those hopes were cruelly extinguished by already-qualified Barcelona who won 2-0 at St James' Park thanks to second-half goals by Thiago Motta and Patrick Kluivert to knock Newcastle out of the Champions League.
Barcelona topped the group, unbeaten with 16 points, advancing to the quarterfinals along with Inter Milan who were second with 11 points. Newcastle crashed out as third with seven points above Bayer Leverkusen, the whipping boys of the group who lost all six games.
Keynotes from Newcastle's last Champions League campaign
AC Milan emerged the eventual winners of that 2002/03 UEFA Champions League campaign by beating Juventus on penalties in the final at Old Trafford after a goalless 120 minutes of football.
Prolific Dutch striker Ruud Van Nistelrooy emerged as the top scorer with 12 goals in nine games despite Manchester United's journey ending in the quarter-finals.
Alan Shearer was Newcastle's highest scorer in the campaign with six goals in 10 games and his 49th-minute goal at San Siro in the 2-2 draw against Inter Milan on March 11, 2003, remains the last goal the Magpies have scored in the UEFA Champions League till date.
Two whole decades later, a new generation of Magpies will have their chance to add to history in the famous black and white, led by manager Eddie Howe when the 2023/24 UEFA Champions League group stages kick off four months from now.