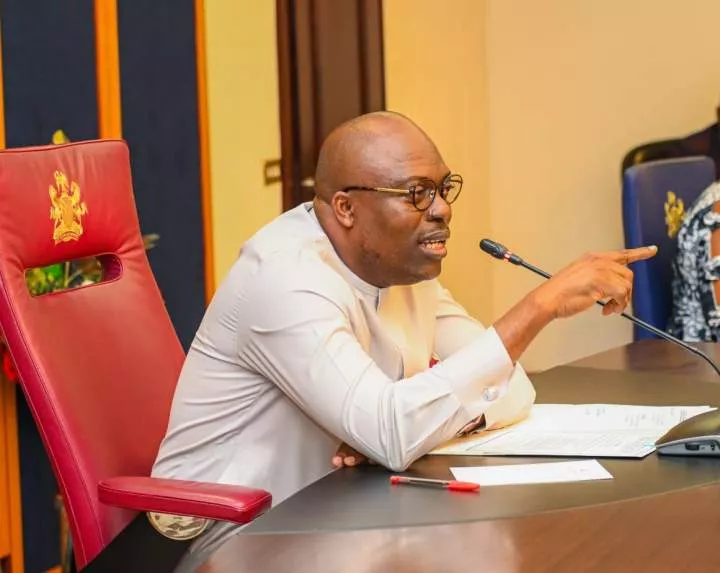 Siminalayi Fubara, Governor of Rivers State, has sounded a note of warning to school principals who hobnob with cultists in the state.
The governor said any principal caught involved in cult activities would be dismissed immediately.
Fubara issued the warning two days after he vowed to go after any traditional ruler who supports cultism following the killing of a Divisional Police Officer (DPO), Bako Angbashim, by cultists in the state.
Speaking at the commissioning of the remodelled Government Comprehensive Secondary School, Borikiri in the old Port Harcourt township on Tuesday, September 12, 2023, the governor said schools are built for quality teaching and learning, and not breeding grounds for cultism.
"Let me say it here, it should be a policy. Any principal found to be associated with cultism will be dismissed from service," he threatened.
Describing the new school structure as a world-class edifice, he said the facility would encourage learning and make students happy to be in school.
"It will also encourage our teachers and spur them to put in their best. That was why the government at that time started it.
"When we came on board, we saw every reason to see that it was concluded and commissioned for the good of our people," the governor said.
He explained that though the project was started by his predecessor, Nyesom Wike, he completed it by deploying taxpayers' money for the good of the people of the state.
Fubara, therefore, urged school authorities to do everything possible to secure the facility. The governor also enjoined students to face their studies to become the best in their careers.