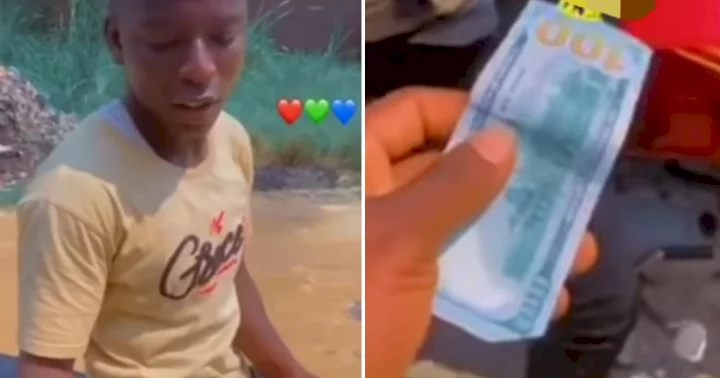 A video spotted online has shown the moment a bike rider rejected $100 (N42,000) from a passenger.
In the trending video, the customer offered the bike rider a $100 bill as payment for the ride.
The bike rider however rejected the money, insisting that he doesn't know "dollars" and demanding his actual pay in naira.
Reacting to the video,
Best_dressed_nigerians said: "School na scam school na scam, see yourself now."
Son_moonfashions wrote: "Aboki na Aboki even if he wears Gucci."
Chefbraakman reacted: "Is this teasing or bullying? How can he verify that the dollar bill is authentic? How much change can he possibly carry to accept 100 dollars as payment. Who recorded? Abeg, everything na content now abi?"
Lulusmooth noted: "What if the money is fake bro no one take."
Xteerule warned: "People need to stop filming nonsense for social media. He is not obligated to know dollars. It's not the official legal tender in Nigeria. You give am tk weh e no know?"
Gym_and_massage_lagos commented: "If you truly wanna give him. Then explain to him and bless him."
realofficialyemi wrote: "When your village people conspired to make you romance poverty"
Watch the video below: