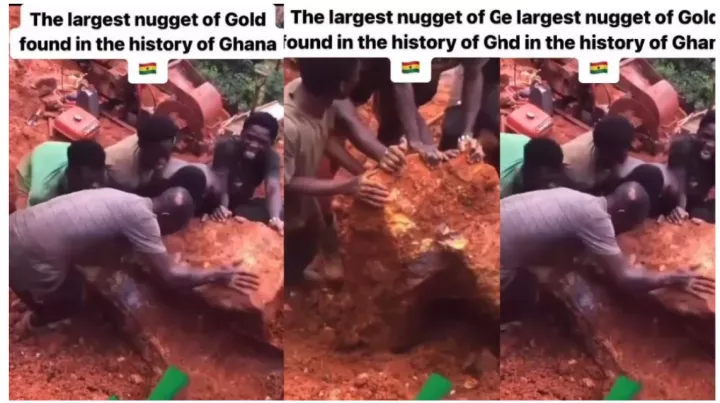 Several reactions have started trailing a video that reveals the moment some men while working found the largest nugget of Gold in Ghana.
In the video trending on Instagram, the group of men while working on the site found the big Gold in Ghana.
According to information that hits the internet, the gold digged by the men is the largest nugget of Gold found in the history of Ghana.
The group of men in the clip could be seen struggling so hard to push the Gold from his initial underground spot to a more exposed area.
Several reactions have started pouring in, while some have started congratulating the men that found the Gold while adding that they are now rich, others claimed that the government might end up not giving them anythings.
Watch the video below;