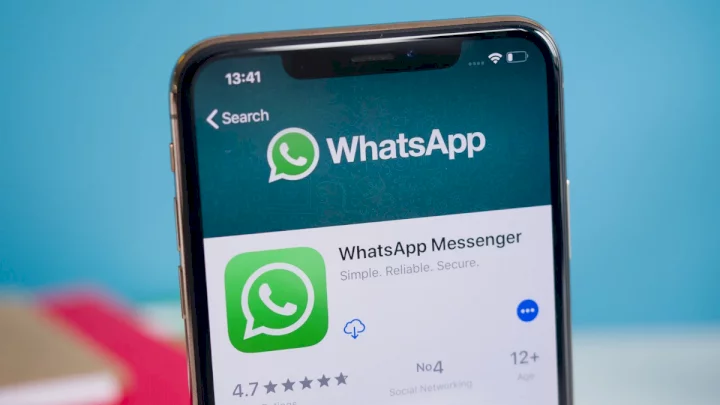 For many phone owners, the person that they message the most is themselves. No, it has nothing to do with egotistical behavior and has everything to do with using common sense. Sometimes when you need to jot down a note you're caught without paper or a pen. While an app like Google Keep (Android, iOS) is ideal for these situations, some would rather send a message to themselves.
You can now take notes or save online content by messaging yourself using WhatsApp
But if WhatsApp is their preferred messaging app, this could not be done unless the user opened a group chat and included himself as one of the group members, and then sent a message to this group. Who wants to go through all that just to remind yourself that the dog walker is on vacation, or to save a story or video that you just viewed online? The Meta-owned app has fixed this by disseminating an update that allows WhatsApp subscribers to send messages to themselves.
You can now send a message to yourself on WhatsApp
First noted by BGR, a WhatsApp user can now select themself to be the lone recipient of a message he or she is going to send via the app. After typing the message that you want to send yourself, the app puts up a notification that points out that the message you send is protected by end-to-end encryption. Unless you have multiple personalities, this wouldn't seem to matter. But it does mean that WhatsApp or any other person that isn't you, can not read or listen to the message.
Meta had this feature beta tested by iPhone users and is rolling it out now for all users. It has been made available on Android and does work on this writer's Pixel 6 Pro running Android 13 QPR2 Beta 2.1.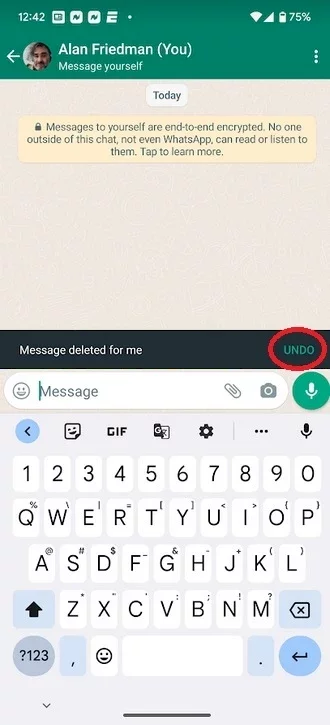 You can undo the accidental deletion of a message that you removed from your WhatsApp account
WhatsApp has added more than just the ability to message yourself. Following the update, you can undo the "Delete for me" feature to bring back a message that you've accidentally erased from your WhatsApp account. To see how this works, send a test message to yourself (which you can do now) and long-press on the test message. Tap the trash can icon on the top of the screen and you will see a pop-up. Select Delete for me and a bar at the bottom of the screen will appear that says "Message deleted for me" with the word UNDO on the right side of the bar. Tap it to undo the deletion and the message will return.
How to block others from knowing when you're online
You also can now control who will be able to see when you're online. From the WhatsApp app tap the three-dot menu icon on the top right of the screen and go to Settings > Privacy > Last seen and online. You can tap Nobody on the top quarter of the display so that no one can see when you were last on WhatsApp. Underneath you can choose who can see when you're online. The options are Everybody and Same as last seen. Select the latter option and if you have Nobody picked for last seen, no one will be able to see if you're online.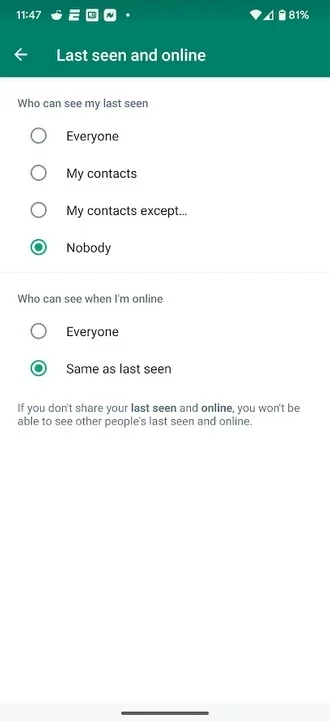 Block others from seeing whether you are online
When you are about to message one of your WhatsApp contacts, under that person's name, it will show the last time he or she was seen on the app. So if you're a private person you might want to follow the directions in the above paragraph so that no one knows when you were on WhatsApp last and whether you are on now. On the other hand, you might want your contacts to know when you are available to have a conversation on the platform.
Another new feature will allow users to search for a past chat by the date it took place. This helps if you can't find a specific chat but you know the date when it occurred.