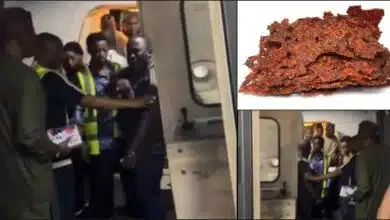 Drama ensues following arrival at the airport as a passenger accuses a member of a flight crew of stealing his bag of kilishi - a peppered dry meat snack.
A video making the rounds on social media captured the moment a missing bag triggered an altercation after arriving at their destination in Lagos.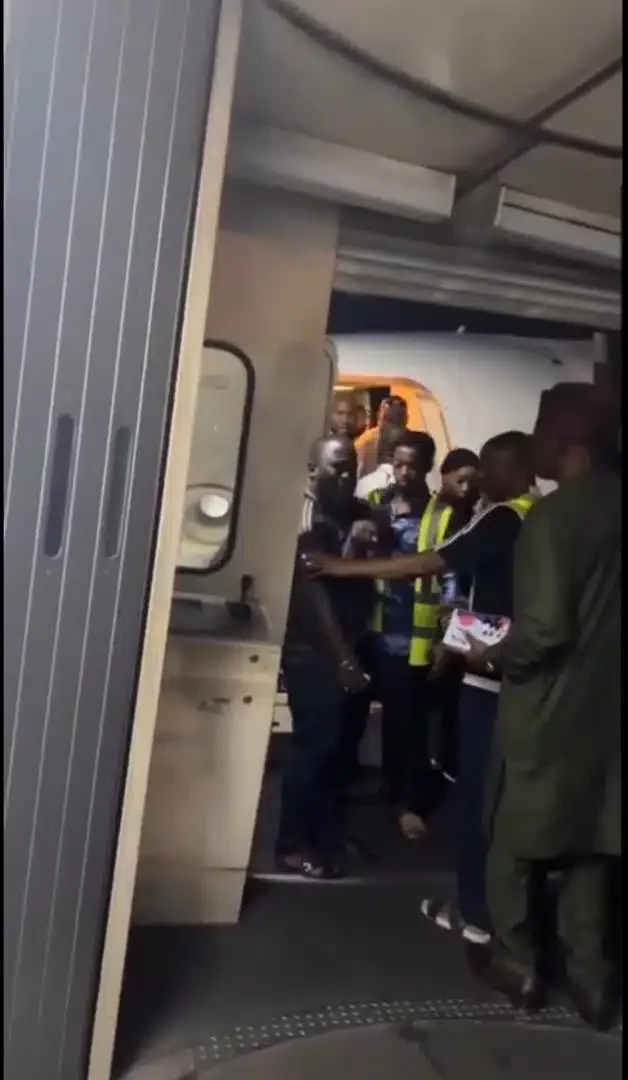 One of the passengers created a scene over his missing kilishi which he couldn't find despite boarding the flight with it.
The crew member could be heard saying, "get out from here! You are acting like a mad person. Where is security?"
The livid passenger, however, refused to back down while insisting on the certainty of boarding the flight with his snacks.
"You go slap who? Give me my fccking bag of kilishi because I checked in with it," the passenger ranted at the top of his voice.
See some reactions that followed ...
Sweeftevents_ wrote: "Kilishi is now gold abeg although it's not funny how A lot of cabin crew have stolen passagers valuable just within inter states ..."
Ahaflifestyle noted: "it's isn't funny...kilishi is expensive not to talk of a nylon bag.he probably bought it for his family,these workers can do better,they always think anyone boarding a flight is rich"
Twittydoll200 stated: "Fucking nylon of Kilishi🤣🤣it's funny though"
Watch the video below ...