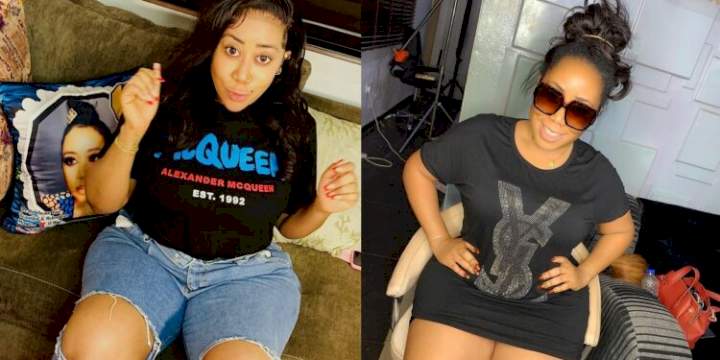 Nollywood actress, Moyo Lawal has revealed that N500,000 is no longer enough to buy groceries.
The actress inquired on Instagram how someone could go grocery shopping with half a million naira yet it wasn't enough while posting many sobbing emojis.
Moyo also jokingly asked her followers if she could come to get groceries from their houses because she was done spending her money.
She wrote;
"How can someone be using half a million for grocery shopping and it is not even enough..... .... ... p.s ayam buying anything with my money again... ... can I come to get groceries from ur house because I am done oooh"