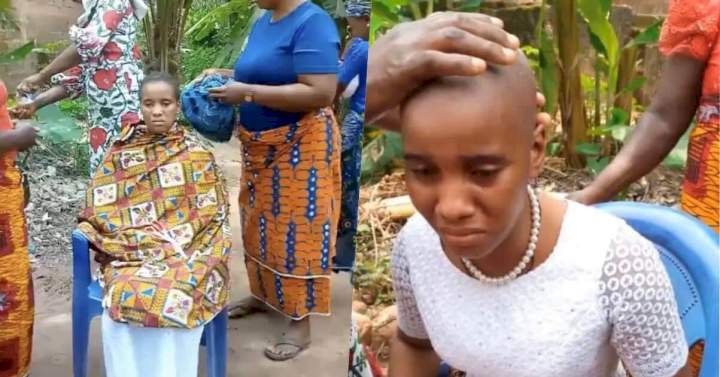 Young widow narrates ordeal at the hands of her in-laws that shaved her hair following the death of her husband.
The heartbroken lady who looked quite unhappy as her hair was taken off gave a timeline of all that has happened to her since she got married.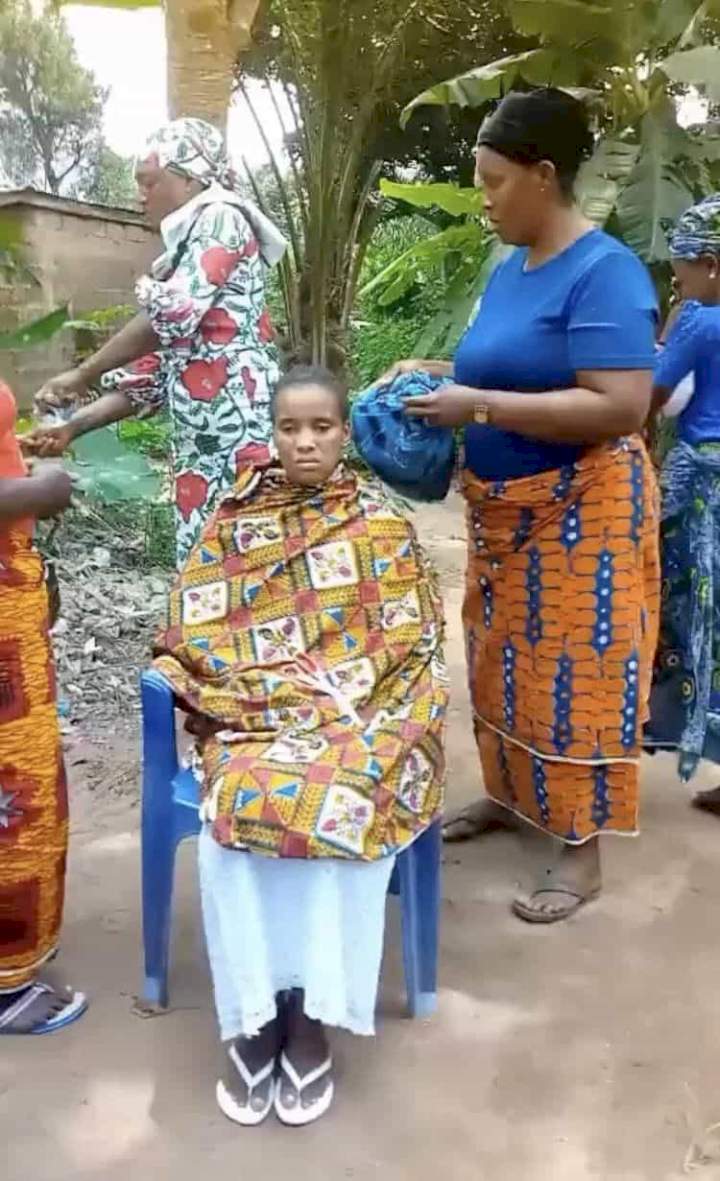 The young lady who married at the age of 19 revealed that she had her first child at the age of 20, and the second at 21+ after which her husband died when she was 23.
Recounting her ordeal after his death, the widow stated that everything owned by her late husband was taken from her, and none of the family members ask about the welfare of her two children.
Watch the video below ...