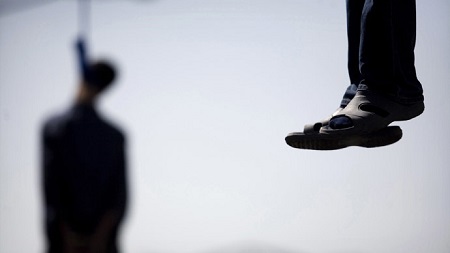 Asim Omer, a Sudanese University student has been sentenced to death by hanging.

A court in Sudan on Sunday sentenced the university student to death after convicting him of killing a policeman during protests in the capital last year, a defence lawyer said.

According to Agence France Presse, Asim Omer, who was studying at Khartoum University, was arrested in December last year and charged with killing the policeman after hundreds of students clashed with security forces at the campus on the banks of the Blue Nile in April 2016.

Last month the court found Omer guilty, and on Sunday sentenced him to be hanged.
"The judge sentenced Asim Omer to be hanged to death after finding him guilty of killing a policeman," defence lawyer Mohamed Arabi told AFP, adding he would appeal.

After the sentencing, crowds of students who had gathered outside the court began protesting and police fired teargas to disperse them, an AFP correspondent reported.

Students at Khartoum University several times last year demonstrated against what they said was a plan to sell off buildings belonging to the institution.

The government denied the charge, and police often resorted to firing teargas to disperse the protesters.

Demonstrations against local grievances occur frequently in Sudan but are often suppressed by police and state security agencies.

In late 2016, sporadic anti-government rallies were staged in Khartoum after the government raised fuel prices. The demonstrations were swiftly broken up by security forces, and dozens of opposition leaders and activists were arrested.

The biggest crackdown on protesters was in September 2013, when dozens of demonstrators were killed during anti-austerity rallies.

Thousands of people took to the streets of Khartoum and in some other regions calling for the downfall of President Omar al-Bashir's regime, also after the authorities slashed fuel subsidies.

Rights group Amnesty International said at the time that about 200 people were killed, hundreds were wounded and more than 800 arrested.

The government gave a death toll of fewer than 100.