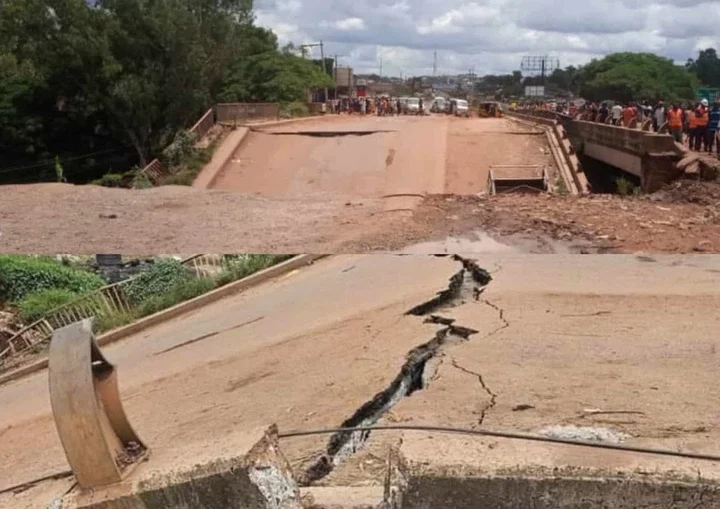 The Enugu State Ministry of Works and Infrastructure on Monday notified the General public of a bridge collapse which occurred on 25th September 2023 along Kilometer One, Enugu Port Harcourt Expressway, i.e, between Naira Triangle and Goshen Flyover.
In a statement signed by Gerald Otiji, the state Commissioner of works, road users were advised to use alternative routes namely New Haven, or Ogui Road to their various destinations.
He also assured that the authorities will come up with measures for immediate repair on the failed section.
Below are the photos of the collapsed bridge.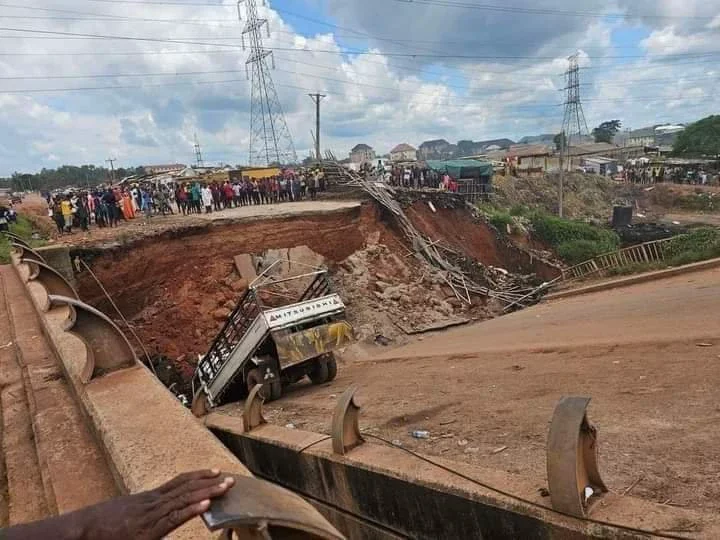 The development also elicited reactions from Nigerians on social media who condemned the government for building poor infrastructure in the Southeast.
Reacting Unbiased1 wrote: "If the Federal Government cannot maintain or reconstruct any of their existing infrastructure in the East, why not allow the East to reduce their remittance to the federal government and use that money to work on all infrastructure in the East? Most of the horrible infrastructure projects in the East are federal government infrastructure."
Jessy wrote:" That's the bridge at the place Hausa people sell foodstuffs and livestock, before Hariz filling station. That road and bridge was constructed between 1978 and 1979, and typically of Nigeria's federal government, nobody would care to inspect the bridge for any damages until it comes to this present situation."
Spyder880 wrote: "I just passed this bridge some moments before this happened."
Jahsharon wrote: "Igbos are not concerned about that, what concerns them is that Tinubu is stealing Lagos money."
Guyman01 wrote: "Very poor federal infrastructure in the Southeast, this is why they are not passionate about Nigeria."
Kalu wrote: "I know that bridge. It was a disaster waiting to happen. The bridge was already looking like something that will collapse at any moment."