Aside from an all-new revealing an all-new AI-driven assistant, Microsoft also launched new Surface laptops and a handful of features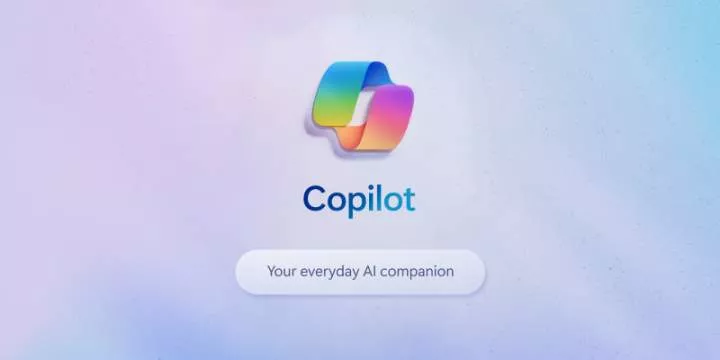 As expected, Microsoft leveraged yesterday's Surface Event to showcase some of the tech giant's newest products and features. The hour-long event was held in New York City. Although the media event was not broadcast live, each update hit the internet immediately after they were announced.
Aside from an all-new revealing an all-new AI-driven assistant, Microsoft also launched new Surface laptops and a handful of features. We have compiled a list of these product announcements. The next section contains them.
Copilot, an everyday AI companion across many services and apps

Two years ago, the media and the internet in general would not stop talking about the metaverse and crypto. Essentially, the virtual universe and digital money were the world's hottest trends. This year, AI has surpassed the aforementioned innovations as the world's hottest trend.
As such, it is no surprise that heavyweights like Google, Microsoft, and Grammarly have explored the possibilities of this evolving technology. At yesterday's event, Microsoft unveiled a replacement for the popular personal assistant Cortana which was discontinued for Windows 11 last month.
Copilot, the new assistant will run on AI. Commenting on Copilot's capabilities, the company's blog post said: "Copilot will uniquely incorporate the context and intelligence of the web, your work data and what you are doing in the moment on your PC to provide better assistance - with your privacy and security at the forefront."
Bringing users enhanced features, Copilot will be available on Windows 11, Microsoft 365, and the Edge browser. Copilot will function as both an app and a pop-up which users can summon with a right click when needed.
Microsoft added that the new AI personal assistant will be available to Windows 11 on September 26 as part of the 22H2 update. It will get to Bing, Edge, and 365 this fall.
365 customers can use Copilot for various purposes including document summarization,  instant email generation, document rewriting, and more. It comes at a monthly charge of $30, though.
New Microsoft Surface Laptops
One significant trait of Microsoft Surface Laptops is the impressive quality of their build. Beyond this, their screens are luminous and the keyboards and trackpads are almost always great to use. However, a major drawback is that they do not pack the right amount of performance high-end users often desire.
Lovers of these personal laptops now have new options to choose from following the manufacturer's fresh releases. The Surface Laptop Studio 2 is one of the new computers released at the event. Microsoft describes it as the "most powerful" in its series of Surface laptops so far. It packs Intel's 13th Gen i7 H Class processor, one of either Nvidia's 4050 or 4060 GPU, and a whopping 64GB of RAM.
Among its major features is a touchpad which is considered the most adaptive yet. Preorders are officially open with the retail price starting at N1.5 million ($1,999). Even if you pre-order today, the company said the product will be ready to ship from October 3.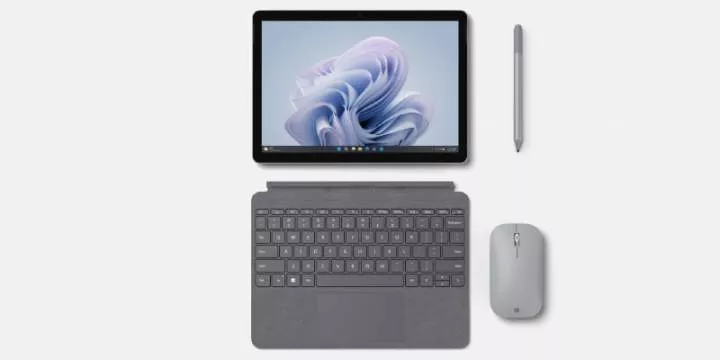 Meanwhile, Microsoft also unveiled the Surface Laptop Go 3, a lightweight iteration. It is said to be 88% faster with a 12.4″ touch screen and a fingerprint-enabled power button. Its other strong points include 15 hours of battery life, a USB-A port, a USB-C port, and a headphone jack. As expected, the Surface Laptop Go 3 will retail for N615,000+ ($799). Like the Surface 2, pre-orders can come in, but availability has been pegged for October 3.
The Surface 4 did not get an official launch as the manufacturer opted for a soft approach. It gets an improved processor in the form of a 4-core Intel N200 chip which replaces the 2-core Intel Pentium. This product will be available to businesses alone for N445,980 ($579). It also will be ready for shipping on October 3.
Bing Chat will come with DALL-E and personalized answers
Microsoft announced a major tune-up for its AI-powered chatbot Bing Chat. Users of Bing Chat will soon get the latest iteration of Open AI's image-to-text generator DALL-E 3 for no extra charge. Another addition to Bing Chat is Personalized Answers, an offering that will shape the chatbot's responses to queries using the chat history.
What Windows 11's new update offers
Aside from a Copilot integration, the Paint feature has been equipped with AI capabilities to improve the outcome of drawing and digital creation. Background removal and layers are new features that Paint will get.
The Photos app gets AI integration, enabling users to edit pictures with minimal effort. The Snipping Tool feature will allow users to pull specific text content from an image to paste into a different application. With the inclusion of sound capture by means of audio and mic support, video creation is easier.