When you look around Africa, you see several foreign car brands on the roads. It has been like this for years due to the continent's large dependence on imported cars from Europe, Asia and America to meet its mobility needs.
Africa imports four times more automotive products than it exports, with automotive imports worth US$52 billion in 2020 and exports worth only US$13 billion in 2020.
However, some local automotive entrepreneurs have been making giant strides to flip the script.
Although still nascent, Africa's car manufacturing is growing, with more companies getting closer to their local customers. And it is not just happening by chance; it is a well-thought move. These manufacturers are designing cars that can tackle rugged terrains, survive harsh climates, and cater to diverse communities across the continent.
Commendably, as these manufacturers work hard to meet the demands of local markets, they are also gaining international recognition for their quality and innovation. They are turning heads globally and showing that Africa is more than just a consumer of foreign-made vehicles.
According to Mordor Intelligence, several large countries like South Africa, Nigeria, and Kenya are expected to experience positive growth due to the growing focus on improving local production and discouraging imports.
Below are eight cars made in Africa by African manufacturers
1.Laraki (Morocco)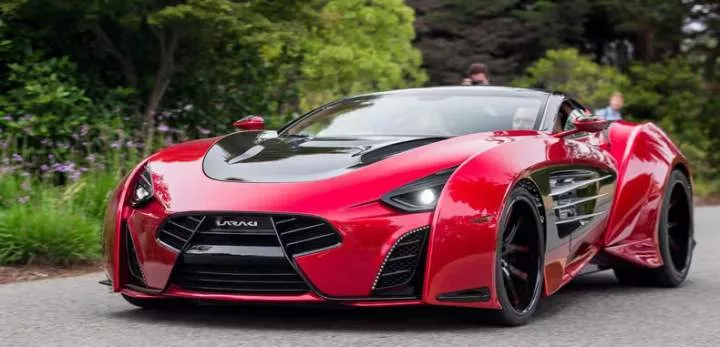 Laraki was established in 1999 by Abdesslam Laraki, a Moroccan designer and entrepreneur who became wealthy by importing cars in Morocco in 1973.
Larakis are strictly concept cars, custom-built for each customer, and gained recognition as some of the world's most expensive cars in 2015.
In 2002, it produced the first car; Laraki Fulgura. Its 2013 Laraki Epitome Concept which has a V8 engine, 1100 Horsepower (RPM), and a top speed that is estimated at 175 mph, is sold for $2,000,000.
2.Birkin Cars (South Africa)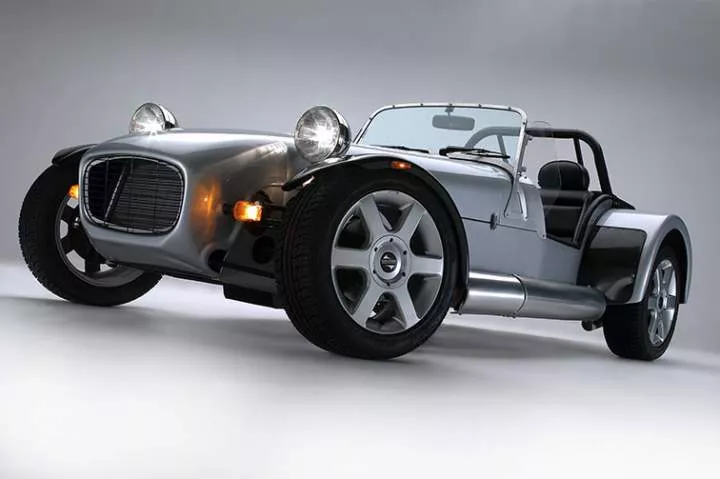 Established in 1982, this South African-based automobile company stands as one of the industry's oldest players. With a global presence spanning the United States, Japan, and Europe, Birkin Cars has built a reputation for crafting high-quality classic reproductions. Among their standout offerings are the SS3 Street Series and the CS3 Clubman Series.
3.Wallys Automobile (Tunisia)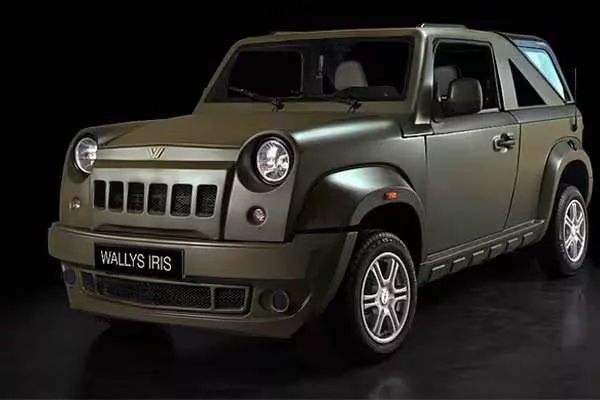 Wallys Automobile, based in Tunisia, was founded by brothers Zied and Omar Guiga in 2006. It proudly stands as the first local manufacturer in Africa and the Arab world to export its vehicles to Europe. The company has experienced a growing presence in several countries, with its vehicles gaining popularity in markets such as Panama, Morocco, Spain, and Qatar.
4.Innoson Vehicle Manufacturing (Nigeria)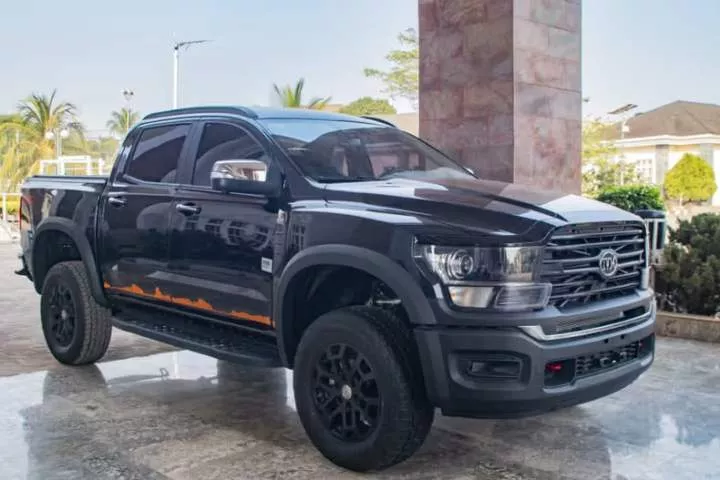 Innoson Vehicle Manufacturing Company is a prominent Nigerian automobile manufacturer based in Umudim, Nnewi. Founded in 2007 by Nigerian born entrepreneur, Innocent Chukwuma, it produces a wide range of vehicles, including cars, buses, and trucks. Innoson is a significant player in Nigeria's automotive industry and has gained recognition for its efforts to promote local manufacturing.
5.Kiira Motors Corporation (Uganda)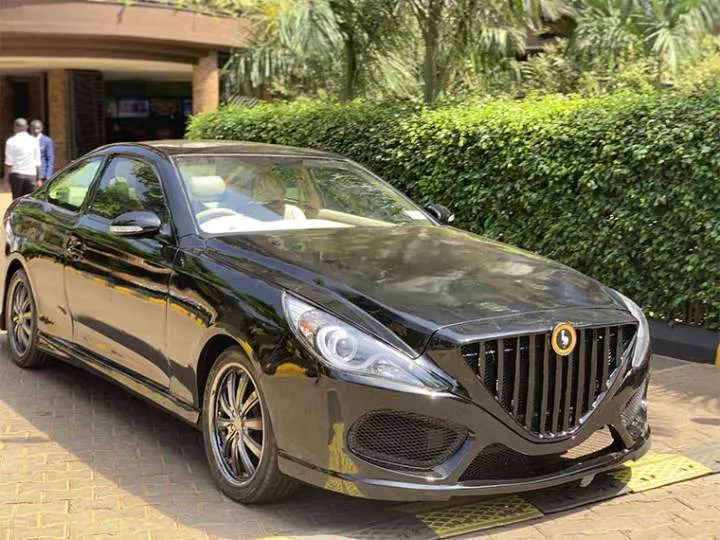 Founded in 2014, Kiira Motors Corporation (KMC) is an Automotive Manufacturing Company incorporated by the Government of Uganda and Makerere University to champion value addition in the country's auto industry. KMC's vehicle lineup includes the innovative Kayyoola Solar Bus, the efficient Kiira EV Smack, and the Kiira EV POC, equipped with a substantial battery bank boasting a capacity of 40AH and 207V.
6.Mobius Motors (Kenya)

Established in 2010, Mobius Motors specializes in designing, manufacturing, and selling vehicles tailored for the African mass market. The company uses simplified design concepts to produce efficient and cheap vehicles that can compete with imported vehicles that dominate the East African automotive market.
7.Kantanka Automobile (Ghana)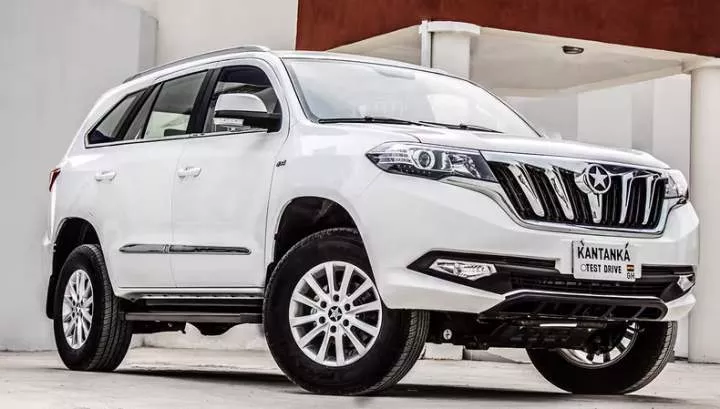 Kantanka Automobile is a Ghanaian-based automotive company that designs, manufactures, assembles and sells luxury cars. The company initially specialized in manufacturing car components but shifted its focus to producing complete vehicles in 1998. They offer a diverse range of models, including Mehsah, K71, Onantefo, Omama Pickup, Omama Hard Body, and Amoanimaah.
8.SNVI (Algeria)
Established in 1967, SNVI is an Algerian firm specializing in the manufacturing of trucks, buses, and semi-trailers. The company exports its products to several nations, including the Democratic Republic of the Congo, Iraq, Gabon, Guinea-Bissau, and Libya. SNVI aspires to return to its 1980s production capacity of 6,000 vehicles annually.