Meta, the parent company of WhatsApp, Facebook, and Instagram, is set to launch verification for businesses on WhatsApp.
The company disclosed this via its VP of business messaging, Nikila Srinivasan, during a media briefing on Wednesday, September 20, 2023.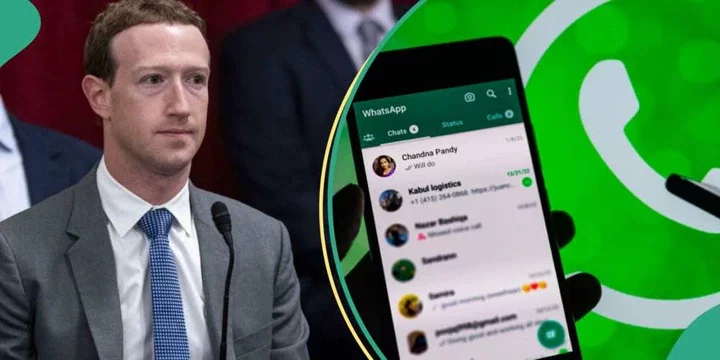 The new feature will authenticate businesses.
According to the company, the new feature will be available for businesses to get verification, allowing users to know they are chatting with the right business.
It noted that for businesses to be verified, business owners must show their authenticity to the company and receive a verified badge, enhanced account support, and impersonation protection.
The company stated that for businesses interested in signing up, the new feature includes creating a custom WhatsApp page easily discoverable on the web and multidevice support to allow multiple employees to respond to customers.
Punch reports that the company said it will begin testing Meta Verified soon with small businesses using the WhatsApp platform before introducing it to firms on the WhatsApp Business Platform in the future.
The tech firm also revealed that it is launching flows, a new feature that allows businesses to offer the full range of services without users leaving the chat.
It said:
"With flows, businesses can provide rich menus and customizable forms that support different needs. We'll make Flows available to businesses worldwide using the WhatsApp Business Platform in the coming weeks."
Meta introduces paid verification to businesses on Facebook
The development comes after Meta extended its paid verification badges to Businesses on Facebook.
The company's CEO, Mark Zuckerberg, said recently that the company will charge $22 monthly or $35 for both Instagram and Facebook verification.
The move follows an announcement by X to begin charging all users a token monthly to fight bots.
Businesses on Meta platforms such as Facebook and Instagram will soon be able to buy the blue tick verification badges to get exclusive features and support.
The Verge reports that the company's CEO, Mark Zuckerberg, announced at an event recently.
Earlier this year, the company unveiled Meta Verified for creators at $12 monthly, which gives them a blue tick and access to features like priority customer support and impersonation protection.
The company recently rolled out Channels to let users follow businesses on the platform.
"I Love It": WhatsApp announces new feature to allow users to create unnamed groups
Torizone reported that Meta, the parent company of WhatsApp, has announced that users can now set up group chats without having to come up with a name.
The unnamed groups would instead be given an auto-generated name based on participants.
Meta CEO Mark Zuckerberg shared a screenshot of the new feature on his Facebook page with a group titled Rocco & Li-Chen.