A video which has gone viral shows a man's emotional reaction after he received a Mercedes Benz as birthday gift from his employer.
The man showed his dedication to his work by always coming on time despite suffering a flat tyre which he was unable to change on his own.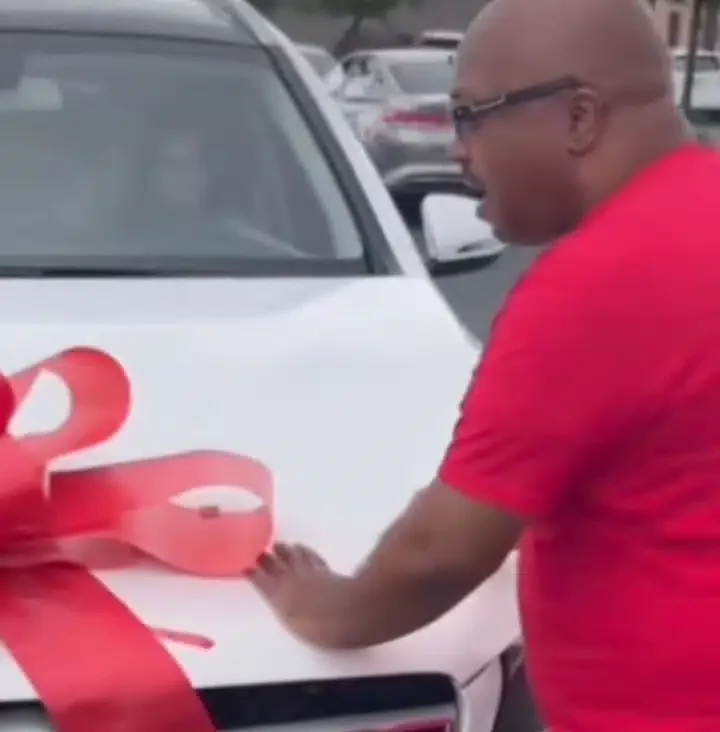 In the heartwarming video which was shared online, the man could be seen receiving different gift boxes without knowing there was even a bigger gift right behind him.
The employer presented the white Mercedes Benz to him and the man was overwhelmed with joy at the sight of it.
He got emotional and expressed sincere gratitude for the car gift in the video.
Netizens have reacted ...
Thundercat_Jothe reacted: "My guy cant who criedplz come herencoooi cried wowww.God bless Uguyz wow."
NoLifekingz said: "2 months later he sold the mercedes and get a honda, gas, insurance and maintenance was too much for his wage."
Annie wrote: "G3 awww staged or not, it's the fact that he's grateful that counts."
Lorax Born reacted: "How much money do McDonald's employees make that they can afford to give someone a new Mercedes?"
Ncebakaz93Nceba stated: "l'm also crying. I feel they're acting. you can't tell me he didn't hear the car parking so close behind him."
Lucy-Lulu commented: "U guys are the best. Tears of joy more blessings."
Watch video below...
https://www.tiktok.com/@tiktok.jamaica/video/7279620197240114475