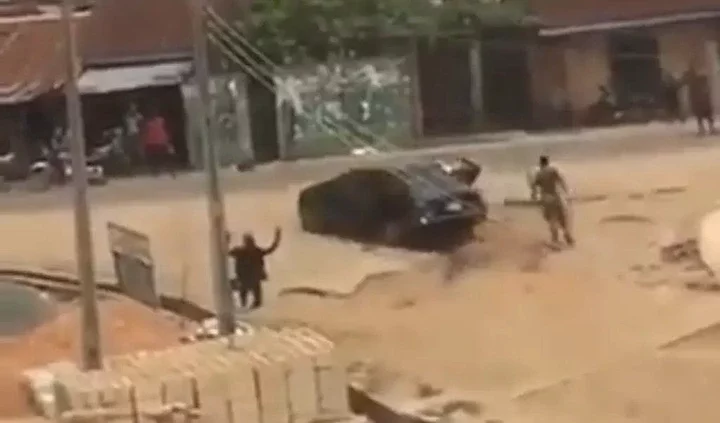 A perplexing situation unfolded when a criminal was left behind by his fellow robbers following a successful car-snatching operation.
In a video capturing this unusual event, a small gang of robbers, armed with guns, forced the car's owner to surrender his vehicle, which had the key in the ignition.
Once the car owner was compelled to kneel on the pavement beside the car, the robbers made their getaway, inadvertently abandoning one of their comrades.
The deserted gang member began to chase after the fleeing car, drawing the attention of numerous onlookers who observed the entire incident unfold, at least until the conclusion of the brief video.
Watch the video below: