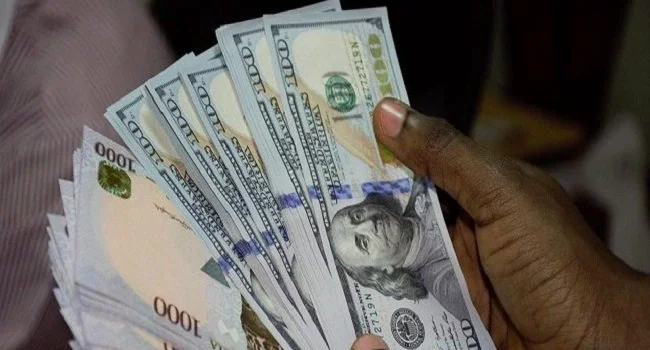 The dollar rate in the investors' and exporters' window of the official market closed down on Friday, as the value of the naira increased by 2.96 per cent, according to foreign exchange data obtained by FMDQ Exchange.
According to the data, the price of the dollar was brought down by N23.09 to sell at N756.91/$1 at the close of trading, compared to the N780/$1 rate reported on Thursday.
During trading in the investors' and exporters' window, the forex client bought the United States currency as high as N804.14/$1 and as low as N720/$1.
Also, trading closed with the authorized dealers and their clients recording $45.88 million in foreign exchange transactions, with data disclosing that they dropped the value of their transactions despite the price of the dollar declining.
The value of the foreign exchange recorded fell below the $69.74 million traded during the session the previous day. This is a decline of $23.86 million or 34.21 per cent.
Foreign exchange traders in the black market saw the rate of the dollar climb to N960/$1, based on a report from AbokiFX. Dealers increased the price slightly by N5 from the preceding day's N955/$1.
Also, the naira to pound rate inched higher by N10 in the parallel market, closing at N1220/£1, rising from the N1210/£1 rate offered the day before.
In the same vein, the European currency, the euro, appreciated in value by N10, as the exchange rate between the European currency and the naira moved upward to N1015/€1, against Thursday's N1005/€1 rate.