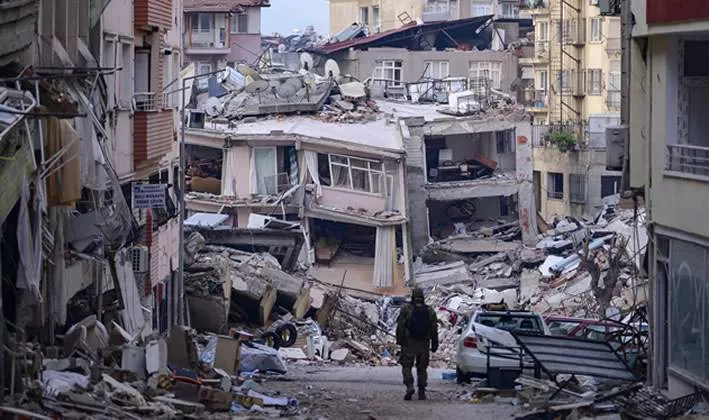 A Turkish soldier walks among destroyed buildings in Hatay after a 7.8-magnitude earthquake struck the country's south-east. Photo credit: AFP
Earthquake on Monday morning, struck central Italy north of Florence, sending residents into the streets.
According to report, there was no immediate damage but schools were closed in some areas as a precaution and trains were delayed pending checks on the railway lines.
Italy's National Institute of Geophysics and Volcanology (INGV) measured the quake at 4.8 on the Richter scale, with its epicentre near Marradi, a town of about 3,000 residents in the province of Florence within the Apennine mountain range.
It was gathered the the earthquake occurred at 5:10 am (0310 GMT).
Confirming the incident, firefighters wrote on X, formerly Twitter, that frightened residents had been calling emergency services but "no personal injuries have been reported at this time".
The mayor of Marradi, Tommaso Triberti, told Rainews24 television that firefighters were conducting checks inside private homes.
"There is a lot of concern. All the people are in the street but no particular damage has been reported." he said.