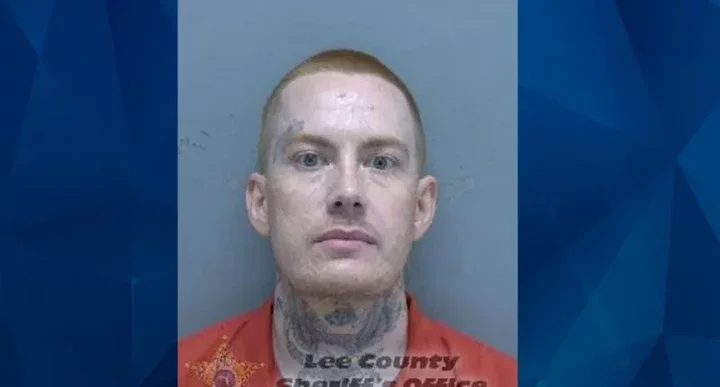 A Florida man who vanished in June was found dead last week in a freezer at his home.
Brian Hemmert, 60, was reported missing by his father on August 28. Lee County investigators who responded to the Alva home saw the missing man's son, Jake Hemmert, 31, driving his car, according to the Fort Myers News-Press.
Jake Hemmert allegedly told police that his father was on a hunting trip in the western U.S. and that he recently talked to him on the phone. Jake Hemmert allowed a search of the home, but barred police from entering a bedroom where he claimed his father's guns were located, the Fort Myers News-Press reported.
Jake Hemmert was arrested on an outstanding warrant from Arizona after investigators pinged his missing father's phone and determined it was in the vicinity of their shared home. A detective obtained a search warrant which allowed him to locate Brian Hemmert's phone in his son's bedroom. They also spotted blood in the master bedroom, according to the Fort Myers News-Press.
Per the news outlet, a search conducted on September 7 resulted in the discovery of Brian Hemmert's body in a large chest freezer that was duct-taped shut and concealed beneath supplies.
WBBH reported that Jake Hemmert claimed he last saw his father when he dropped him off at Punta Gorda Airport for a trip to Utah. He allegedly said that he had spoken to his father since his disappearance, but cell phone records could not corroborate this.
At some point, Jake Hemmert reportedly stated that his father left the country to fight human trafficking.
Jake Hemmert eventually admitted to shooting his father in bed at his request. He also confessed to cleaning off a bloody mattress and moving it to the attic where he covered it with trash bags.
Jake Hemmert was also accused of spending $23,000 on Brian Hemmert's credit card, with the daily transactions starting around the time his father vanished.
Additionally, investigators alleged that a freezer was sent to the Hemmerts' home on June 22 which was around the time the father's credit card and phone activity changed. Jake Hemmert also sold his missing father's tools via Facebook Marketplace, according to the Fort Myers News-Press.
Fingerprints taken from the freezer reportedly matched Jake Hemmert's. An autopsy determined Brian Hemmert died from gunshot wounds and that his death was a homicide.
WFTX reported that there were originally two persons of interest in Brian Hemmert's slaying, but the second person's identity remains undisclosed.
Jake Hemmert is charged with second-degree murder, credit card fraud, and grand theft. He is due in court on October 16.