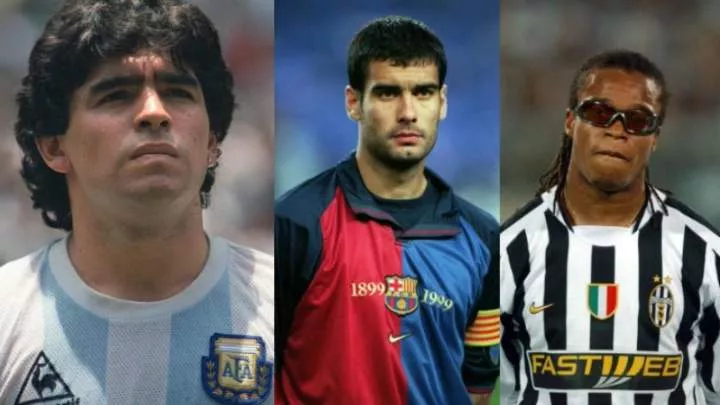 Paul Pogba's doping isn't the first of its kind in football as a number of footballers (past and present) have also been slapped with bans for doping.
Paul Pogba has returned to the headlines again over disturbing reports concerning his performance on the pitch.
On Monday this week, it was reported that the 30-year-old midfielder failed a drug test.
Italian media reports that the France international tested positive for testosterone following Juventus' 2-0 win against Udinese in Serie A on August 20.
Pogba was included in the team but did not play a minute of the match as he was benched for 90 minutes.
The discovery of testosterone traces in his blood during a doping test has also since triggered widespread reaction on social media.
The former Manchester United star has also been suspended by Juventus and is now set to be judged by the national anti-doping tribunal and face a punishment of two years.
If found guilty, it might extend to four years, depending on the intentionality of the offense.
However, this would not be the first time footballers have been banned for breaking anti-doping regulations.
In this article, Pulse Sports will reveal 10 other footballers who have been banned for doping in the sport.
10 other footballers who have been banned for doping
10. Jake Livermore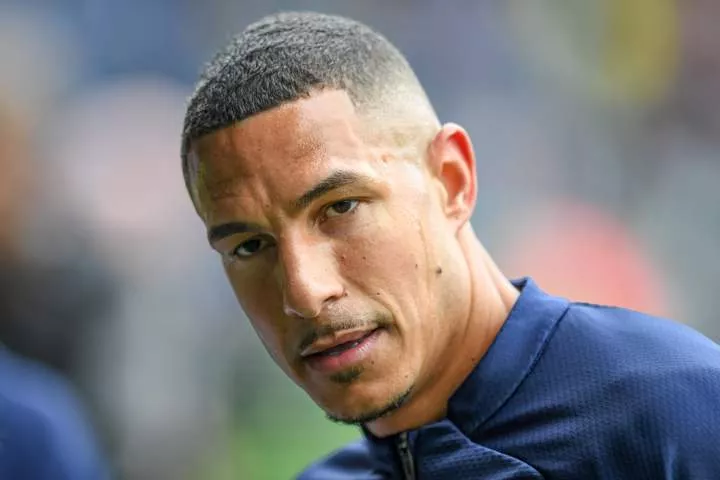 The 33-year-old Watford midfielder tested positive for cocaine in May 2015, while he was still at Hull City.
Livermore was subsequently suspended from football for the remainder of the Premier League season, pending further investigation.
In August that same year, Hull manager Steve Bruce revealed that Livermore had taken the substance to cope with the grief caused by the death of his newborn child shortly after the FA Cup final.
The following month, a disciplinary hearing decided that the Football Association provisional ban would not be extended, as a result, his suspension by Hull City was also lifted.
9. Stan Lazaridis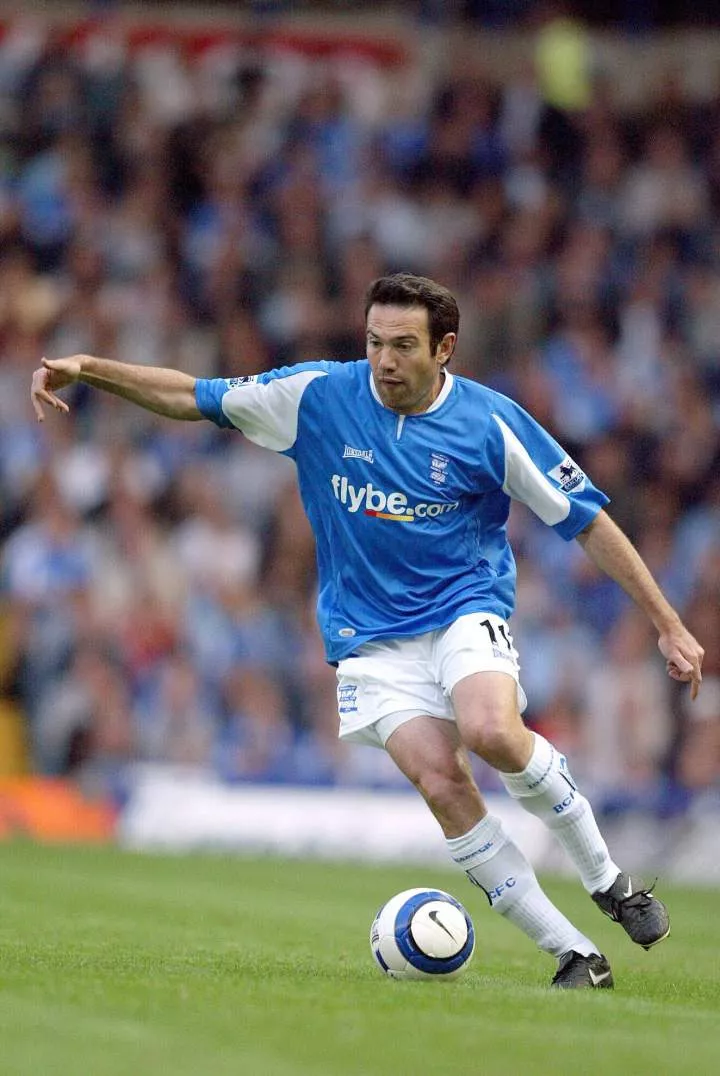 Stan Lazaridis is a 51-year-old former Australian international who played for Perth Glory, West Ham United and Birmingham City as a winger.
In 2007, Lazaridis was slapped with a 12-month suspension from football after testing positive for the prescription alopecia medication anti-androgen Finasteride.
The substance was banned at the time and even though Lazaridis made it clear that it had been used in good faith, without knowledge of it being illegal and that it wasn't a performance-enhancing drug, his suspension went ahead anyway.
At the time of the suspension, Lazaridis was playing for Perth Glory in his homeland when the ban was applied.
Given that he was 34-years-old at the time, he opted to retire from the sport instead of waiting for his suspension period to end to return to the game.
8. Chris Armstrong
Chris Armstrong was the first ever Premier League player to fail a drug test and he received a ban as a result.
Armstrong was a 23-year-old Crystal Palace player when he tested positive for cannabis in March 1995. However, after attending a brief rehabilitation programme, he returned to the pitch in less than a month.
That very same year, following Crystal Palace's relegation to the old First Division, he signed for Tottenham Hotspur for £4.5 million, making him the club's record signing and the most expensive player to ever leave Crystal Palace at the time.
Armstrong is currently retired from the game at age 52, having scored over 47 goals for Spurs in 141 appearances.
7. Abel Xavier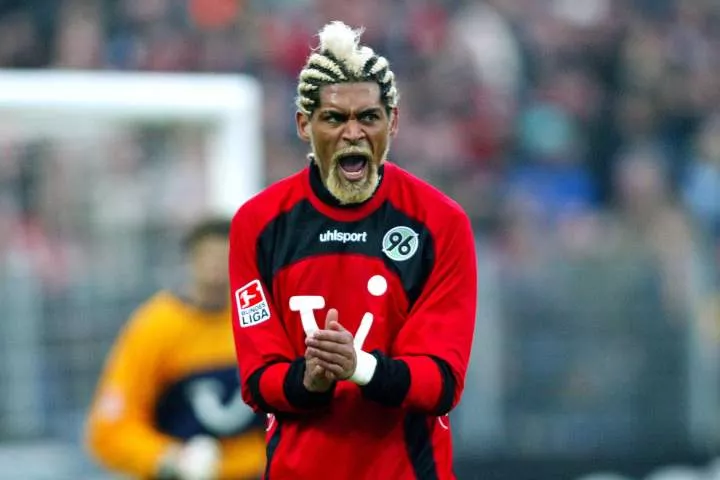 During his days as a professional footballer, Abel Xavier was famously known for his crazy hairstyles and beard.
However, the 50-year-old former right-back had his own share of the negative light due to his 18-month ban for taking anabolic steroids.
The former Portugal international was playing for English side Middlesbrough at the time and, following a UEFA Cup tie in 2005, tested positive for the banned substance dianabol.
As a result, Xavier became the first player in the Premier League to be banned for a non-recreational drug.
Xavier is also known to have travelled far and wide during his time as a a footballer having played for clubs like Benfica, Bari, Real Oviedo, PSV Eindhoven, Everton, Liverpool, Galatasary, Hannover 96, Roma and Los Angeles Galaxy.
6. Deco
Interestingly, Deco's doping ban came after he had retired, but he still chose to appeal it.
The former Portugal, Porto, Chelsea and Barcelona midfielder spent his final playing days at Fluminense in Brazil and retired in August 2013, just before his 36th birthday.
However, in March that same year, Deco had reportedly tested positive for traces of furosemide - a diuretic that can be used to mask traces of other substances.
But he kept playing until four days prior to his retirement, with the ban officially being implemented after that.
Although, Deco insisted that the positive test was the result of a contaminated vitamin supplement and pleaded his innocence, hoping to overturn the ruling in spite of the fact that he had already stopped playing and the ban essentially wouldn't have even happened.
Deco, who is one of the few players to have won the UEFA Champions League with two clubs, with Porto in 2004 and Barcelona in 2006 now currently serves as sporting director for the latter.
5. Kolo Toure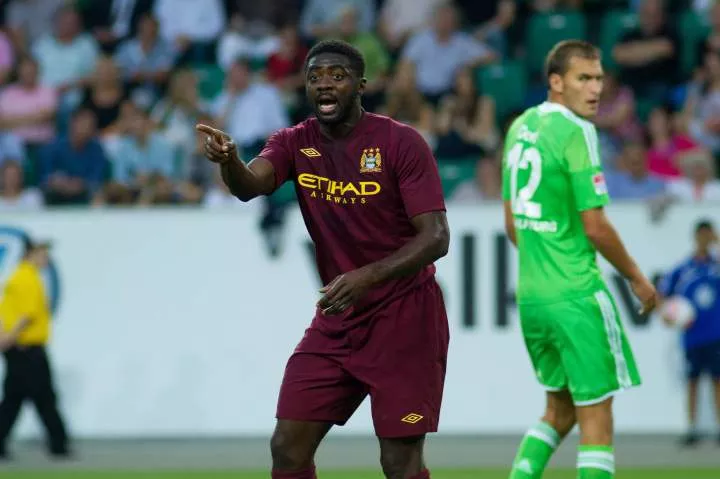 In May 2011, During his Manchester City stint, the FA imposed a six-month ban on Kokô Toure after he tested positive for a banned substance during a drug test.
The 42-year-old former Ivorian footballer who also played for Arsenal and Liverpool, subsequently admitted to taking his wife's diet pills.
The Guardian reports that the commission that investigated him was content with his explanation.
The commission chairman, Christopher Quilan QC, ruled that the former Ivory Coast defender "did not intend to enhance sporting performance or to mask the use of a performance enhancing substance".
But he was still handed a six-month ban, backdated to March, as punishment for testing positive for a banned substance.
4. Adrian Mutu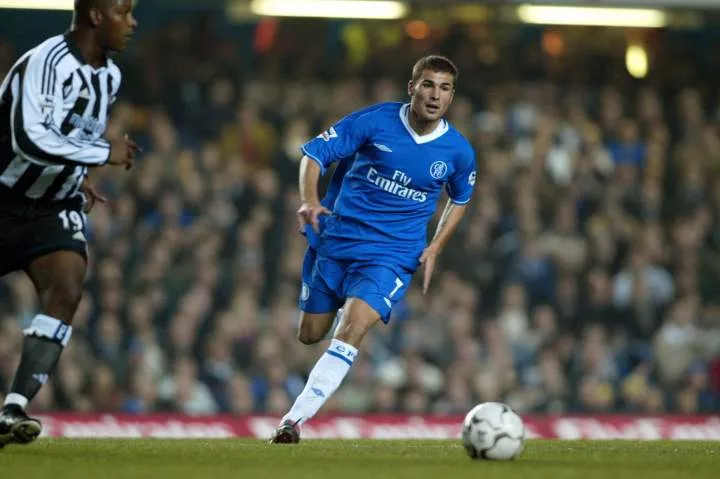 Adrian Mutu joined Chelsea amid huge excitement from the Blues fanbase in 2003 and scored 10 goals in his first 27 games.
However, after his first full season at the club, he got embroiled in multiple controversies.
Mutu had a number of fall-outs with then Chelsea manager Jose Mourinho and had his contract terminated after a failed drug test.
Mutu tested positive for cocaine and there was no going back from that as he was subsequently handed a seven-month ban.
Mutu got his career back on track during his stints with Juventus and Fiorentina.
However, he failed another drug test in 2010 and was caught for doping.
This time, he was slapped with a nine-month ban and his contract was then ripped up by the Serie A giants.
3. Edgar Davids
Edgar Davids is widely regarded as one of the best midfielders of his generation.
Davids was a formidable presence in the midfield position and was by far one of the most dynamic midfielders in the world.
He was part of the Juventus side that won three Serie A titles between 1998 and 2003.
Davids also won the Champions League title with Ajax in the 1994-95 season.
However, in 2001, during his time at Juventus, he tested positive for the banned anabolic steroid nandrolone.
To that effect, he was given a four-month ban for doping but he also denied taking the drug.
In response to the accusations, Davids said in a statement via The Guardian:
"I have never taken any illegal substances in my life.
"I never took nandrolone. I'm always against any type of doping and I have always been loyal to sport. I have never even thought of the possibility of using any kind of doping."
2. Pep Guardiola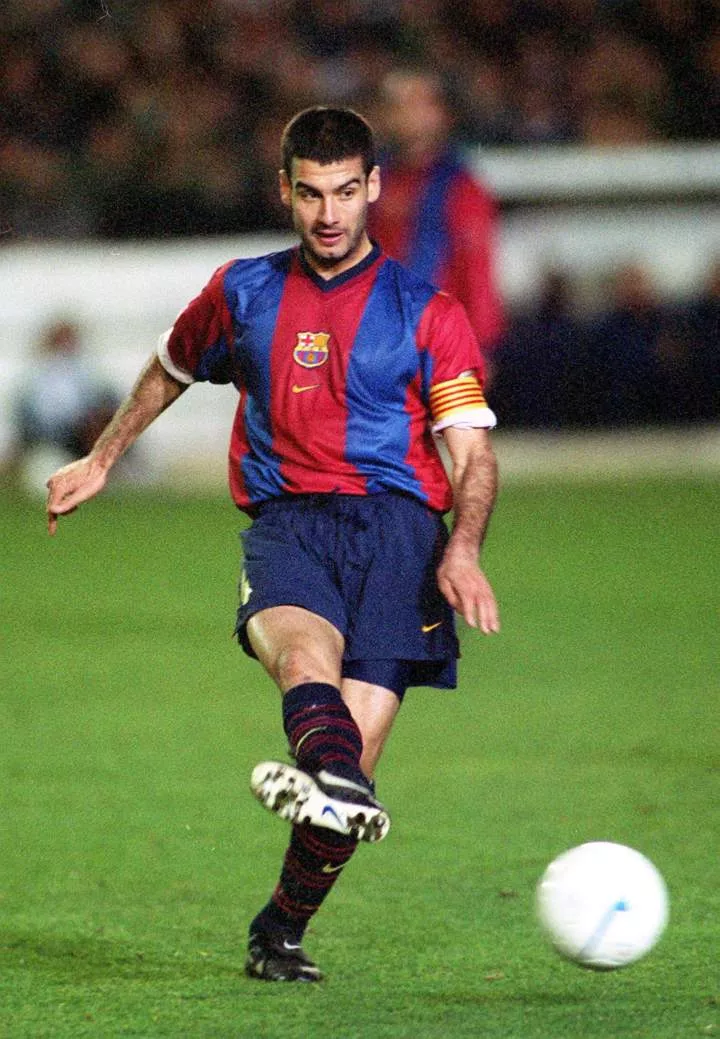 Before his meteoric rise to becoming one of the best coaches in world football, Pep Guardiola had a long career as an impressive midfielder.
During his playing days, the 52-year-old Man City manager was an excellent midfielder who boasted great vision, ball control and an incredible reading of the game.
However, in 2001, Guardiola reportedly failed a drug test and the banned substance nandrolene was identified as being in his blood stream.
However, the former Spanish footballer did not go down without a fight as he battled the claim in a case that went on for a good six years.
However, Guardiola managed to clear his name in 2007.
Unfortunately, the allegations resurfaced the following year.
But Guardiola, like he is known for on the pitch, managed to win the case and clear his name once more in 2009.
1. Diego Maradona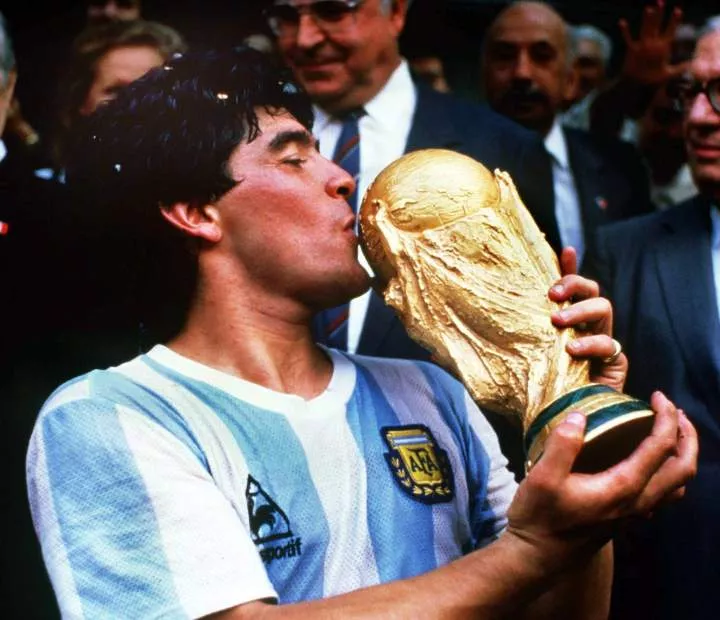 Most football fans around the world must have certainly heard about Diego Maradona's history with drugs.
To this day and age, Maradona is widely considered as arguably the greatest footballer of all time.
However, his career has also been tainted by several off-the-field controversies and the legendary forward's drug problem.
In 1991, during his Napoli stint, Maradona was given a 15-month ban after testing positive for cocaine.
He was Argentina's main man at the 1994 World Cup and after scoring a goal against Greece, Matadors wheeled away into one of the most remarkable World Cup goal celebrations and definitely appeared to be on something.
After the game, Maradona failed another drug test and was sent home.
The goal against Greece turned out to be his final one for the Argentinian national team.
Maradona's troubled off-field life also saw his time with Napoli end after he was banned for taking cocaine.
In fact, from the mid-1980s until 2004, Maradona was addicted to cocaine.
He allegedly began using the drug in Barcelona in 1983.
By the time he was playing for Napoli, he had a full-blown addiction, which interfered with his ability to play football.
On 2 November 2020, Maradona was admitted to a hospital in La Plata, supposedly for psychological reasons.
A representative of the ex-footballer said his condition was not serious.
A day later, he underwent emergency brain surgery to treat a subdural hematoma.
He was released on 12 November after successful surgery and was supervised by doctors as an outpatient.
On 25 November, at the age of 60, Maradona suffered cardiac arrest and died in his sleep at his home in Dique Luján, Buenos Aires Province, Argentina.