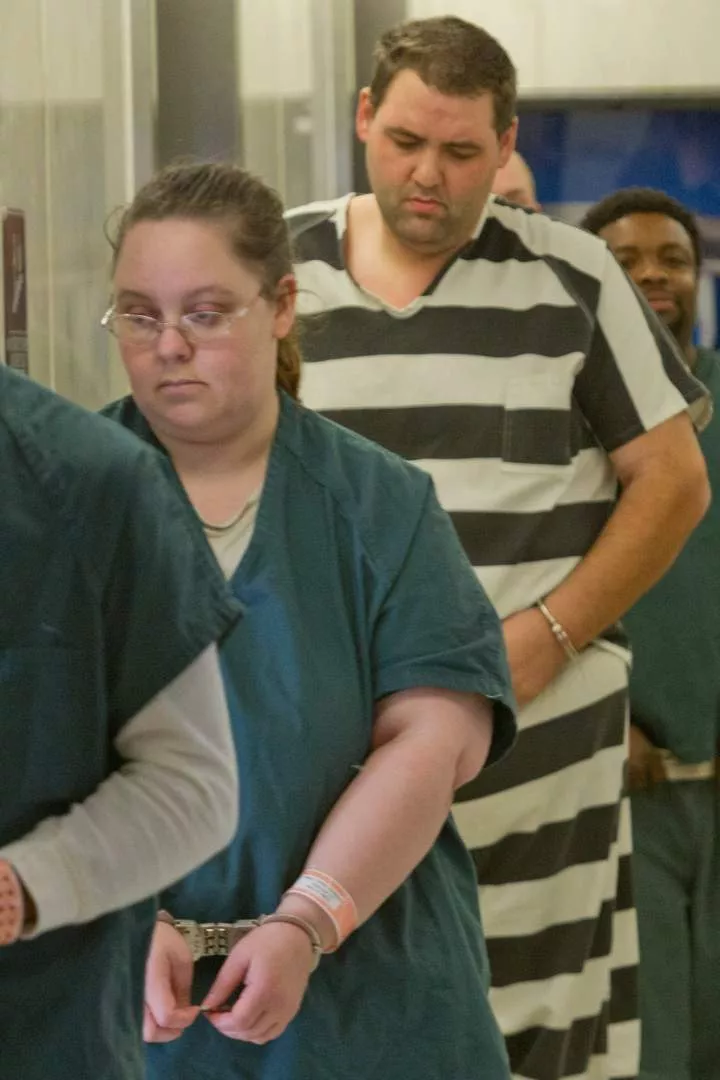 A North Alabama court Judge, El Scot Hugar has sentenced a couple , Patricia and Mathew Ayers to a long term prison sentence of 2,340 years for crimes unimaginable. According to the judge, the crimes committed by this duo is among the most heinous that he had ever encountered and since he has been on bench in 1998 ,this is the worst case he has personally dealt with which also include the loss of innocent lives.
One might be curious as to which crime could have led to such a long, extraordinary years sentence.
Their crimes include the production of images of children being taken advantage of and forced to do things they don't want. In fact, they produced over 50 child maltreatment images of a minor and sodomising a young girl in their care and using the acts to make disturbing videos.
An unidentified man from Texas reported this case to the law enforcement agents when the couple emailed these images of the child to him and they also offered to send the child to him so that he could get hold of her.
The couple who pleaded guilty admitted to the Federal court that;
# they made the child engage in sensual poses while they took pictures of her.
# they confessed to both engaging in malicious acts with the child which were photographed.
Authority believes the victim was six years old when the couple started abusing her.
The Ayerses pleaded guilty to 53 federal charges of producing child pornography in June. U.S. District Judge L. Scott Coogler sentenced Patricia Ayers to 1,590 years in prison while Matthew Ayers got 750 years in prison.
Their plea agreements did not impress the judge and they were sentenced to a combined 2,340 years in prison collectively. He said that the exceptionally long sentence were appropriate as the Ayres had stolen the youngster's childhood and robbed her of her soul.