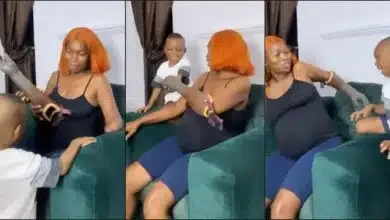 A heartwarming video captures an adorable young boy who finds joy in encouraging his mother to wear her prosthetic hand.
The video making rounds on social media captured the mother sitting in the living room as her son enters, playfully presenting her with the artificial hand.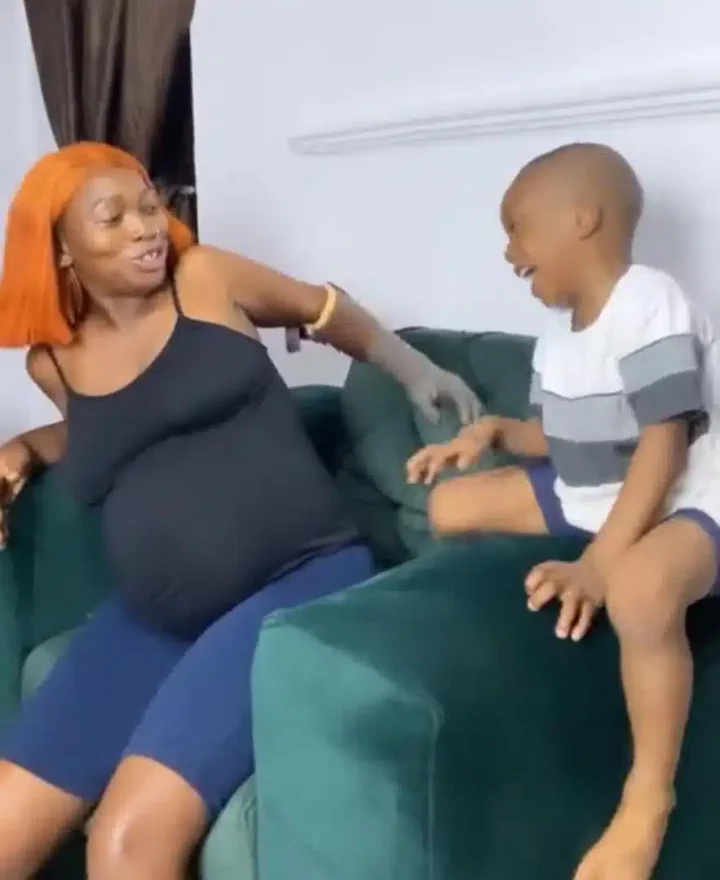 The innocent boy insists that she puts it on, and once she complied, he bursts into laughter, filled with delight at the sight.
Sharing the video, the mother stated her concerns about explaining the reason for her amputation to him.
"My son will soon start asking me about my amputated arm. He's always fascinated about that prosthetic arm", she said.
Reactions trailing boy's joy to a prosthetic hand
@Christiana Pessim976 reacted: "It is well my darling, it was never ur wish."
@Ure said: "I like the little boy's innocence. He is so fascinated and see the way he kissed the hand. Priceless"
@kerry.cw reacted: "This is soo me. I also do that to my momma. "
@Victoria Opeyemi435 reacted: "If ur children can give u dis kind of joy my dear u are worry less"
@Bimpsy said: "He is so happy seeing d second hand."
@Ayo reacted: "Omo. I always feel bad anytime I'm seeing you talking about this GOD will continue to bless u more than ur imagination his mercy will stay with u."
@Subzero said: "They will be understanding and more joy. God bless you."
@Gloria Ogbade commented: "See the way am laughing here u will ask me why am just happy for u may God continue to bless you."
Watch the video below ...