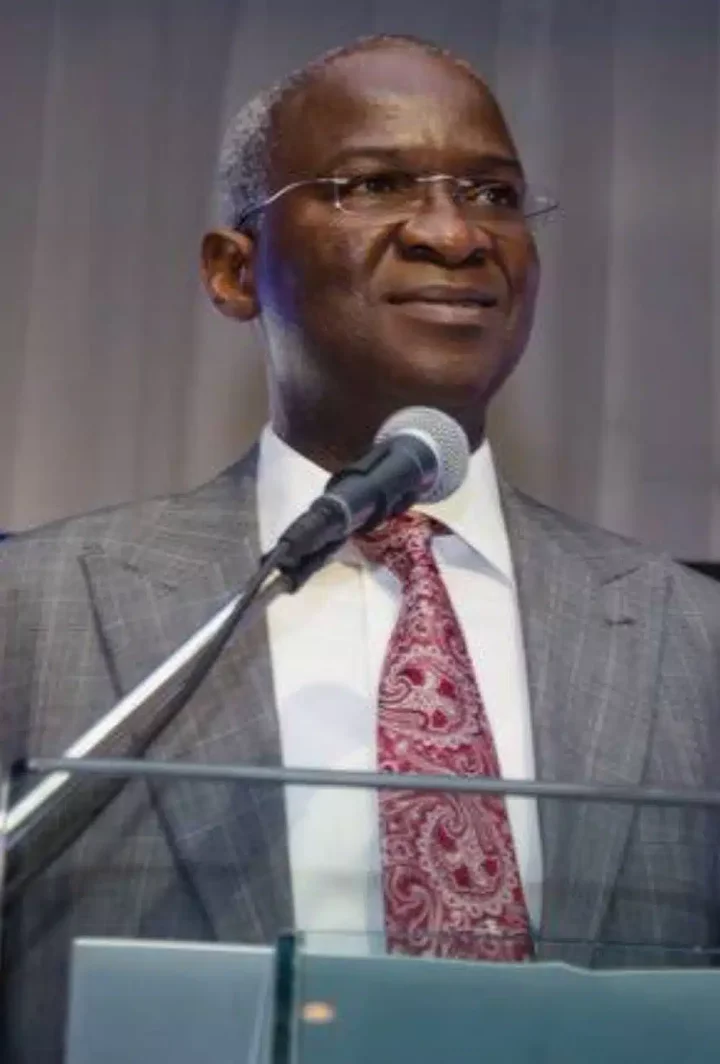 With President Muhammadu Buhari's term coming to a close, the Nigerian federal government has offered a defense of its recent actions regarding contract awards and external borrowing.
Babatunde Fashola, the Minister of Works and Housing, addressed the issue during the launch of the N90 billion upgrade of the 49-kilometer Akure/Ado-Ekiti highway in the Ondo state capital.
Responding to queries about the timing of contract awards so close to the end of the administration, Minister Fashola dismissed the criticism as a "juvenile conversation."
He reminded the public that the term of the current administration ends at midnight on May 28 and stressed the complexities of governance, particularly in infrastructure development and public debt, as reasons for the continuation of contract awards.
Fashola emphasized that infrastructure development necessitates borrowing or taxation.
In his words;
"The only way to develop infrastructure is either to borrow or tax. It is not as simple as it appears."
He further explained that the N90 billion cost of the Akure/Ado-Ekiti highway project would be covered by the Nigerian National Petroleum Corporation (NNPC) through the federal government's tax credit policy.
Addressing concerns about himself, Fashola expressed indifference towards various stories circulating about him.
He said;
"I've heard a lot of stories about myself, but none of them bother me. It is not as simple as it appears."
The project, which is expected to be completed in 24 months, will be carried out by Samchase Nigeria Ltd. and Kopeck Construction Company.
During the event, Fashola also took the opportunity to criticize the Procurement Act and called on the 10th National Assembly to amend it.
He argued that the act and its prescribed processes are hindering the country's development.
"That procurement law and the processes that it prescribes are not consistent with the hurry that Nigeria is in for development. Its intention is good, but the processes slow down the country," he stated.
Minister of State for Transport, Ademola Adegoroye, and governors from both Ondo and Ekiti states praised Fashola's efforts and expressed their support for the project.
The Akure/Ado-Ekiti highway upgrade will be executed in two sections, with one contractor starting from the Ekiti State border and the other from the Ondo State border, demonstrating a collaborative effort between the states to improve the vital road connecting them.