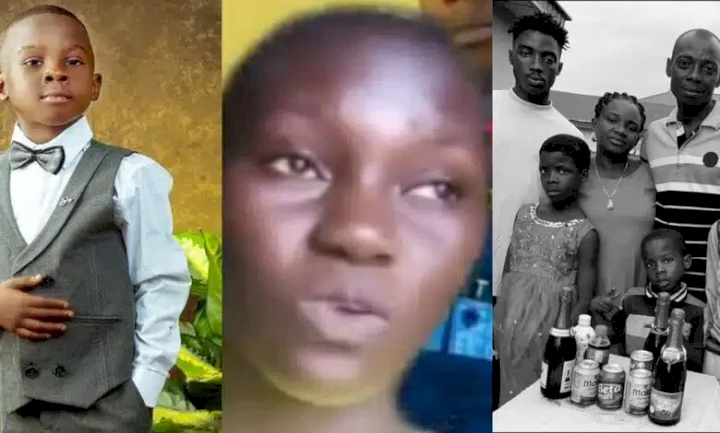 Famous kid comedian, Enorense Victor better known as Kiriku reacts to allegations of abandoning his family by lady who claims to be his sister.
A young lady had gone viral on Tiktok earlier after claiming to be the elder sister of the kid comedian.
She had alleged that Kiriku abandoned them after he became rich and famous, alleging that the family is suffering despite his wealth.

Reacting to this, Kiriku denied being related to her and shared pictures of his family, both his throwback prior to stardom and a current one, to disprove the ladies claim.
He wrote;
"MY Names are ENORENSE VICTORY popularly know as kiriku. This the only family that I have. First and last slide is my 2 years tro back birthday picture with my family. Before the small boy bloWg.. You All meet MR & MRS ENORENSE my biological parents

@de_umbrellaboy_ my elder blood brother. He is the first son of my parents

Kiriku number 1 trouble smally of the house (as the last born of my parents)

M please Disclaimer the trending video on tiktok"