Mykhailo Mudryk may have played just 35 minutes for Chelsea, but he has already become the Premier League's fastest player this season.
But should other stars want to get on his level, they can now copy the exercises he does to help him get to that speed, as they've been posted by his trainer.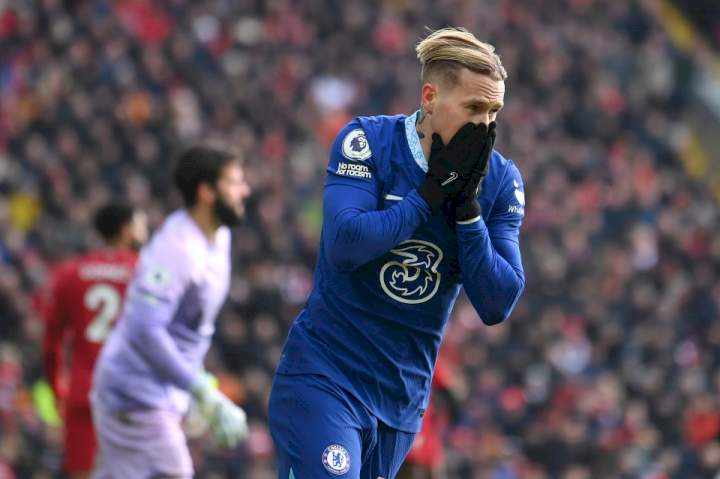 The 22-year-old's trainer Dima Chapovskyi uploaded footage of his client on his Instagram story on Monday.
Completing exercises such as squats and hip thrusts with a large amount of weight piled on the bars in Chelsea's gym, fans got an insight into just how Mudryk has managed to be so quick on the pitch.
The Ukrainian's cameo in his new club's drab 0-0 draw against Liverpool pushed him above the league's other nippy forwards' records, as he put James Milner and then Trent Alexander-Arnold under serious pressure.
According to statistics released by the Premier League, Mudryk reached 36.63 km/h against the Reds, the quickest recorded speed this season.
This puts him ahead of Everton's Anthony Gordon's 36.61 km/h and Reds striker Darwin Nunez's 36.53 km/h.
Manchester City's superstar Erling Haaland has recorded the fourth highest speed at 36.22 km/h, whilst Mudryk's teammate Denis Zakaria reached 36.09 km/h.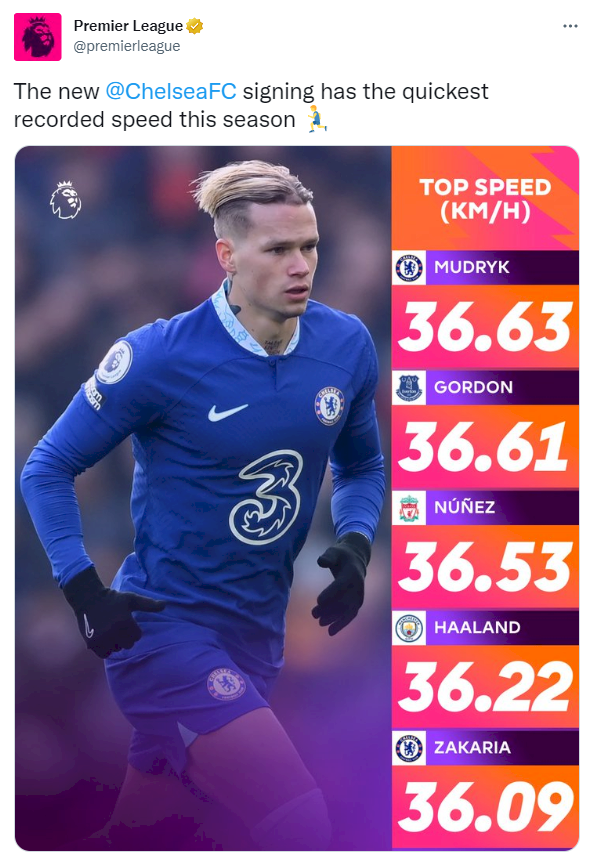 Football fans were all itching to see how the Ukrainian international would get on on his debut after Chelsea hijacked London rivals Arsenal's move for him with a whopping deal of £88million.
But Mudryk appeared to brush off the expectations and pressure at Anfield, leaving a large number of ex-pros impressed with his performance - including talkSPORT co-host Danny Murphy.
"I've spoke to a lot of people that have played at the top level and they've all said the same," the ex-Liverpool and Fulham ace said. "You know when you know, and when Mudryk came on, wow.
"It's not just his speed, it's his foot work, when to pass, when to dribble and I tell you what he did some great things and probably should have scored.
"You know when he nearly caught [Ibrahima] Konate, one of the quickest centre-halves in the league, and he nearly burned him. I thought to myself 'oh no, we've got a superstar on our hands here'.
"£80million is cheap! How good was he?"