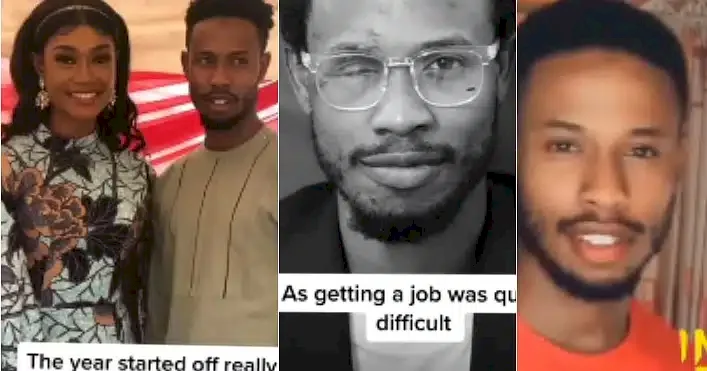 A Nigerian man in tech has narrated how he lost his right eye and his job after getting attacked by armed robbers in his family house.
According to the heartbroken man, his life changed after the incident and it took a long time for him to get back his confidence.
In his words:
"The year started off really well. Not until 3rd of March. Armed robbers raided my family home. Leaving me with a damaged right eye and multiple injuries. That wasn't all I lost that day. I lost my job, design gig, my little business, all my savings and confidence in myself.

"Visited so many hospitals in hopes to save my right eye. So I made the eye patch and that helped restore a bit of confidence cause everyone thought it was just fashion.

"Over time I didn't feel like putting it on as I wanted to get used to not hiding behind the patch. Started building my confidence and reaching out to people in need of skill set so I could make money as getting a job was quite difficult. Surrounded myself with close friends and family. 2023 will be better."
Watch the video below: