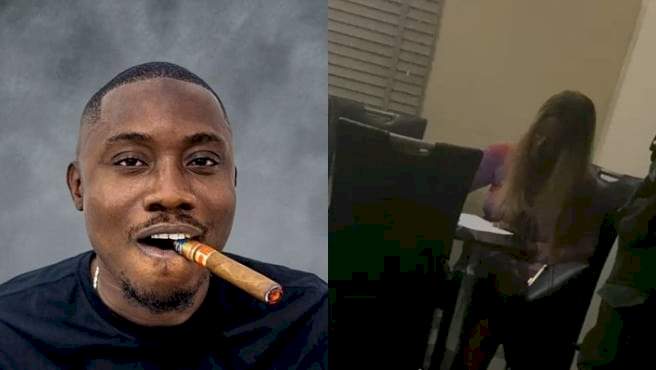 Young man narrates his ordeal after narrowly escaping a false accusation from a lady whom he met on Instagram and invited to his house.
A Twitter user identified as @AAAlatishe took to the platform to narrate how he was involved with a lady on Instagram and figured out they stayed within the same estate.
The lady, however, invited herself to his house after which she suggested having sex with him which he turned down after being billed N200K.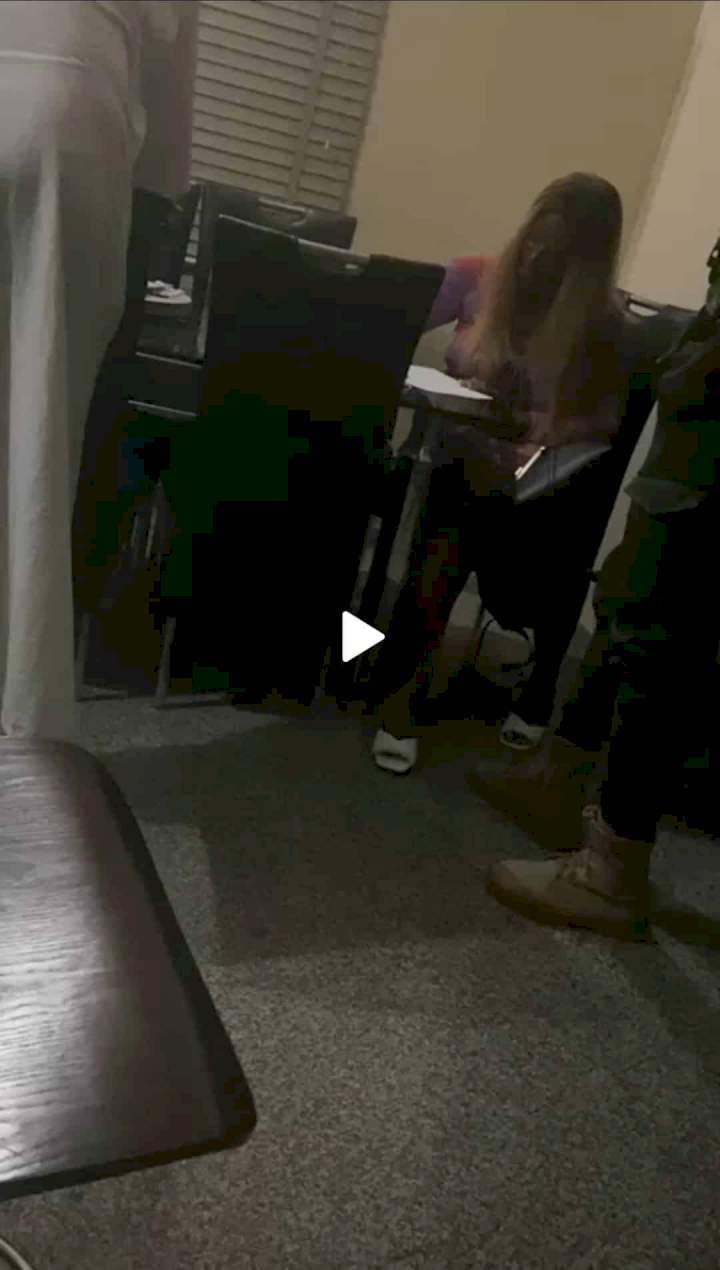 Read the full narration below ...
"A few months ago, a lady that had reached out to me on Instagram. attempted to blackmail me. But i was ready for her. We got talking on Instagram. On this particular day, she posted a picture on her stories, i complimented. Before i knew it, she wanted us to see. I gave in.
She asked for address, i gave her.

I didn't even realise we stayed in the same estate. Just before she got to mine, She sent a message saying 'I hope this will be worth it sha' i asked what she meant with that statement, she said nothing.

She finally got to mine, She asked for water, we got talking but the vibe was very dead. After a long silence, she asked if i wasn't going to take her to my room. I later did. We both sat on the bed.

She went into the bathroom and came out a few minutes later with her top off claiming she was hot. Sat on the bed again and said 'I hope you know my money is 200k if you're not okay with it i can go' (Tbh i have no problem at all with transactional sex) if I'm craving it, i go for it. I told her i wasn't interested and she can leave.

I even brought out 20k cash for cab. She rejected. All of a sudden she turned back and said i must give her 80k cos she already took her shirt off 😂😂. Then she started shouting and said i should pay her off if i don't want her to shout. Omo. I thought she was joking. Then she started calling people on her phone.

Telling them to come to my house with weapons and everything that i had raped her. Haaaa. Unknown to her, i was stylishly sending voicenotes to my friend. Later she changed to i had touched her and didn't want to pay. My drivers came into the house from the BQ to talk to her.

I had all the recordings so i told my friend to come with some policemen. She thought i was joking. She later told my driver to tell me that i should bring the 20k that she'd leave. I rejected and said we were both going to the police station.

Just as my friend was pulling up with the police officer. She attempted to run. I was ready for her. I've always said it that the day anyone attempts to tarnish my image with an accusation as heavy as rape, I'd come at them with everything. Police got in, she denied everything.

Then i played all my recordings, she was shocked. They opened her phones and saw messages that she had sent to people to come and attack me in my house. They told her to write a statement, cuffed her and were about taking her to the station. She started crying and begging.

Everyone that was watching including my drivers too started pleading on her behalf. She said she was just joking. She had to write an undertaking (i have a copy). The officers pleaded with me to delete the recordings and videos. They also made me promise not to post her photos.

I believe she even stole my Handchain cos i haven't seen it since that night. Anyways like the yorubas always say, Akoba Adaba, Olohun maje ka ri.
I've stopped inviting strangers into my house.

That's the Devil's agent writing an undertaking. It's crazy that many have been accused of this kind of stuff and they never had the chance to defend themselves

I was just glad that i was able to prove my innocence. I was actually going to give her a dirty slap when she started begging. I'm just trying to imagine what would have happened if the news got out and i didn't have any proof. Many people on Social Media would have believed her."