An adorable couple has earned a spot on the Nigerian trends table after getting married in a Lagos hospital.
The couple got married at Evercare Hospital in Lekki, Lagos state, and photos from their wedding ceremony were shared on the hospital's Twitter account.
The hospital congratulated the newlywed couple and wished them eternal love and marital bliss.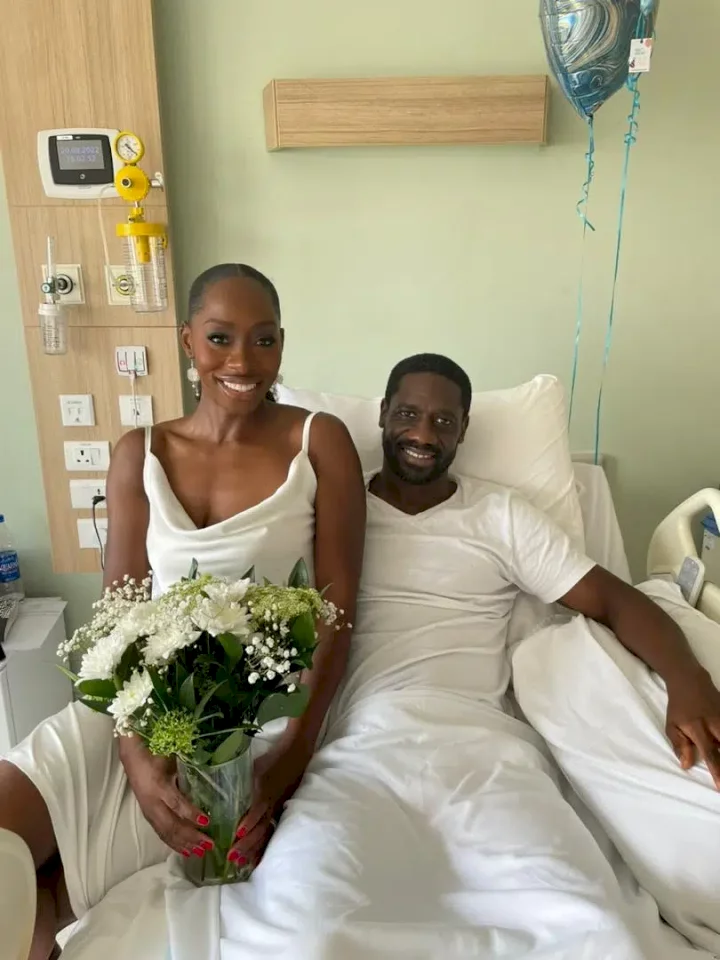 The medical facility also revealed that it is the first wedding to ever take place in the hospital.
Photos shared online showed the groom who is down with an undisclosed ailment, lying on the hospital bed with his bride by his side, and also participating in the wedding with his bride while sitting in a wheelchair.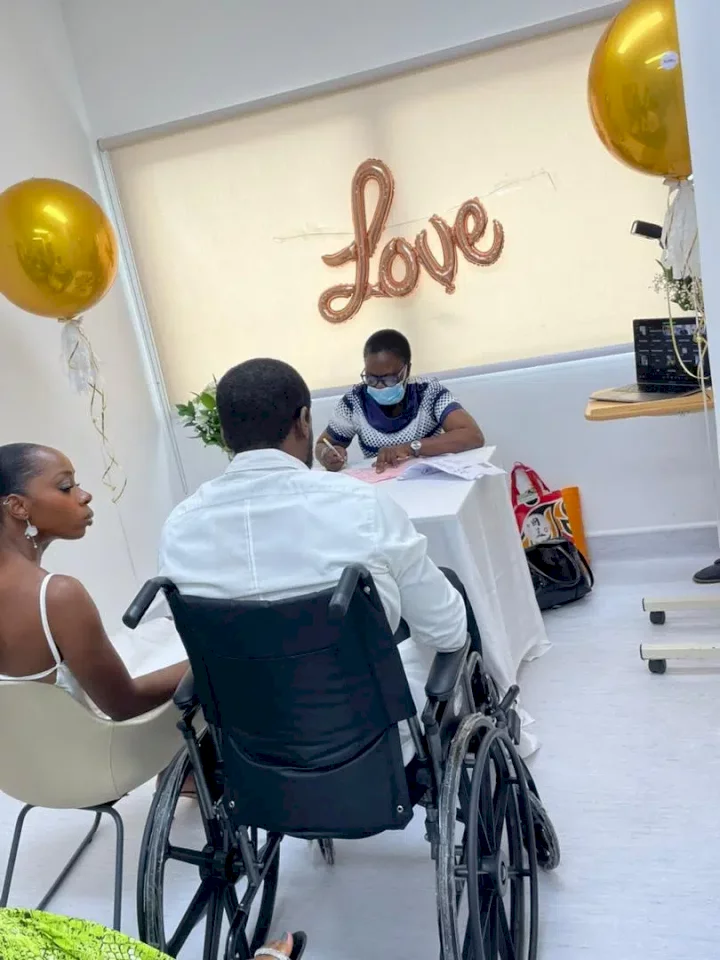 The hospital tweeted;
"We had our very FIRST Evercare wedding

"Congrats to the newlywed couple on this milestone event and we wish them eternal love and marital bliss"