Chris Evans is officially retiring his Captain America suit and shield.
The Hollywood actor earlier today, tweeted that he had officially wrapped up shooting for Avengers 4, which might just be his last appearance as Captain America in the Marvel movies.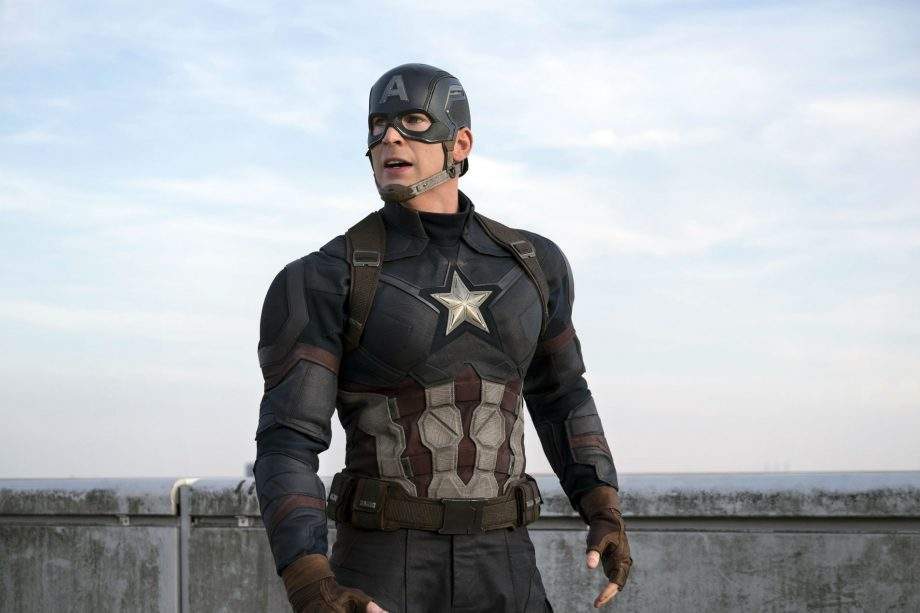 The actor who first played the Marvel character in 2011's Captain America: The First Avenger, earlier this year in a profile for New York Times was quoted saying 'you want to get off the train before they push you off' regarding the role.
He tweeted:
"Officially wrapped on Avengers 4, It was an emotional day to say the least. Playing this role over the last 8 years has been an honor. To everyone in front of the camera, behind the camera, and in the audience, thank you for the memories! Eternally grateful."
Judging by this tweet, it's safe to say that Chris has officially said goodbye to Captain America.
See the tweet below: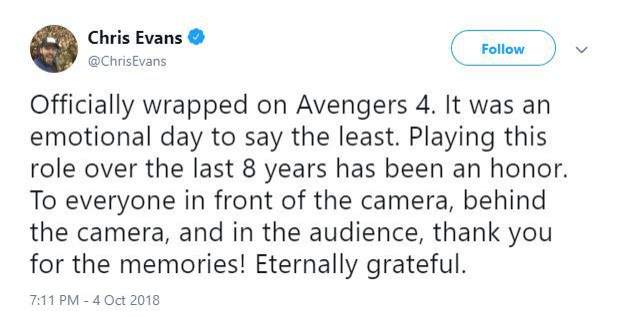 Evans first took on the role of Steve Rogers aka Captain America in the 2011 Captain America: The First Avenger. He went on to carry out his heroic and patriotic performance in the first Avengers, Captain America: The Winter Soldier, Avengers: Age of Ultron, Captain America: Civil War, Avengers: Infinity War, and will wrap up with the fourth Avengers, which hits theaters next spring.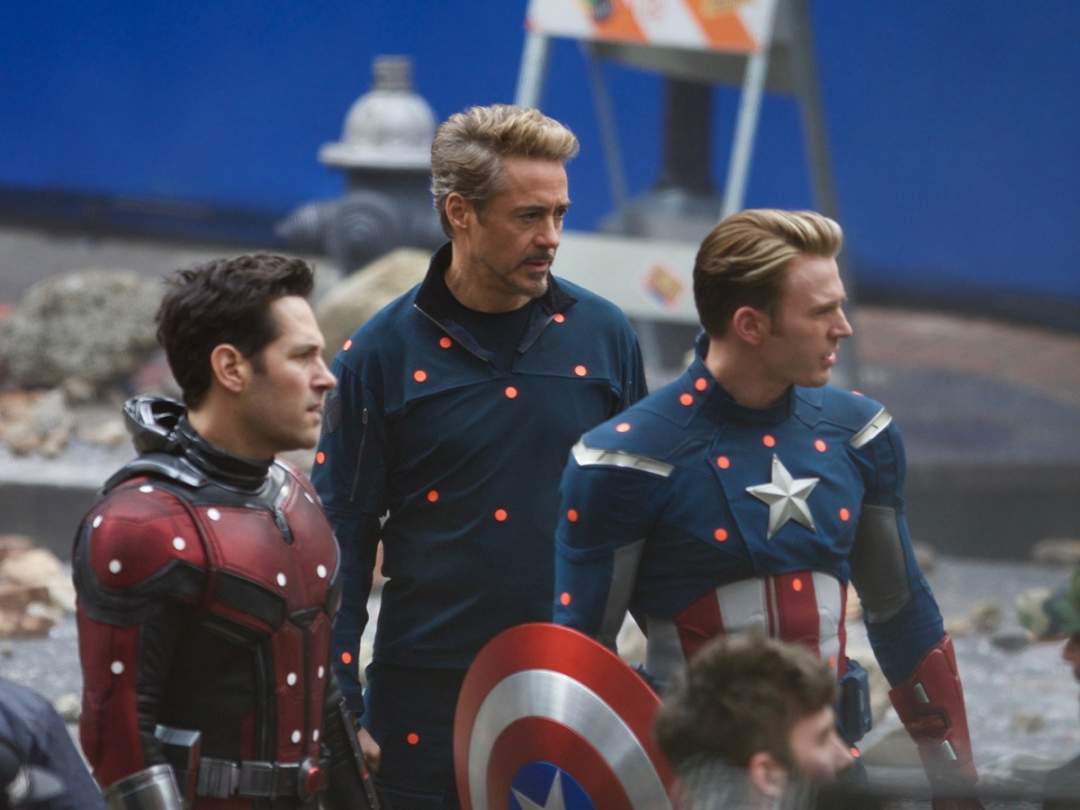 Evans previously hinted at his retirement in an interview with The New York Times back in March. "You want to get off the train before they push you off," he said.
It's unclear what events in the forthcoming Marvel film will lead to Captain America's departure, though there have been rumors that the hero dies in this chapter. Now tons of fans are worried this tweet proves it.