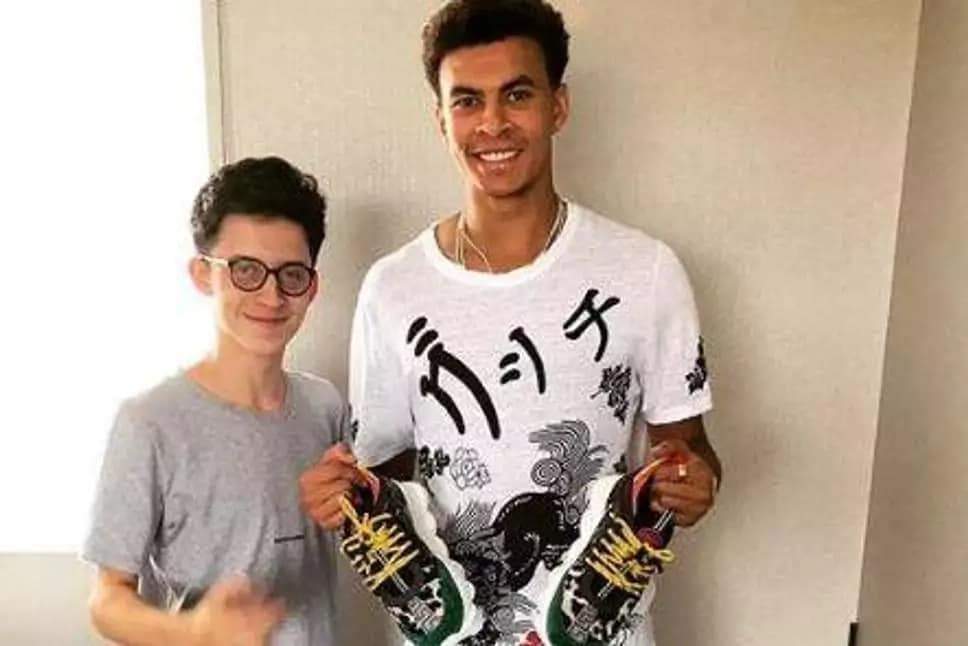 Seventeen-year-old Sam Morgan has got to be one of the most fortunate teenagers in the world having started a business that expanded to dressing elite players from the premier league.
     What started as a simple hustle of selling the latest designer clothes and shoes landed Morgan the huge role of doubling up as personal shopper to various football stars thanks to sheer will.
     According to Bleacher Report, he has receipts from more than 300 players including the likes of Arsenal's Mesut Ozil, Manchester City's Benjamin Mendy and Borussia Dortmund's Michy Batshuayi.
"I have ahd players spend up to £22,000 at once," Morgan said.
    These players all turn to Morgan, who picked up the reputation of supplying quality kits ranging from Givenchy hoodies to Gucci boots.
Speaking to BBC, the teenager explained how he started from the bottom building his network after each player kept giving him good referrals owing to the high level of service he delivers.
"It just snowballs from one player to another player and as long as your providing good service, that's it your set, " said Morgan
His big break landed prior to the start of the 2018 FIFA World Cup when Manchester United midfielder Paul Pogba reached out to Sam also known as The Plug through teammate Mendy.
"I got face-time from Paul Pogba through Benjamin Mendy's phone asking me 'are you the plug?' I have been trying to connect with you for a long time !" Morgan explained.
     Casually recalling how he met Arsenal forward Pierre-Emerick Aubameyang, Morgan described how Alexandre Lacazette told Aubameyang about him after inquiring where he got his clothes from.
"Hey I have just heard about you from Alex. I am going to need some clothes soon. So let me know what youv'e got !" the text message sent to Sam from the Arsenal forward read.
     Morgan strategically used Instagram and video game Fortnite to expand his networking and connect with more players.
"I have been playing with Harry Kane, Jordan Pickford...all these players have eventually become my clients ," the 17-year-old said.
    While being interviewed by BBC, he revealed that he held the superstition that whenever a player bought some clothes off him, they ended up scoring.
"I have this superstition that when someone buys from me you score in the same weekend ,"he said.
And strangely enough he told Pogba he would score prior to the World Cup final after the Frenchman had just copped up some fresh designer gear, and he did.