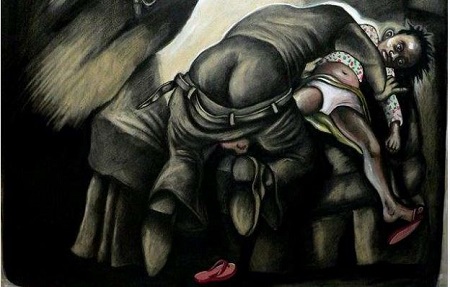 Ahmed Tarsus Bello, a Kano state High Court sitting at Miller Friday sentenced a private school headmaster, to 14 years imprisonment for having canal knowledge of two of his pupils.

According to The Nation, the convict, who resides at House no 223 Kabuga quarters, Kano, while serving as the headmaster of De Emirates Academy lured two of his pupils, Hanifa Nasir, and Zaharau Idris, 6 and 7 years-old respectively into his office.

According to the charge sheet, the convict, sometimes around September 2015 and February 2016 after succeeding in luring his victims into his office proceeded to insert his finger into their virginal.

Kano state, principal counsel, Barrister Bashir Sale Esq informed the court that, the convict acted in manner tantamount to gross indecency, noting that, the act committed by Bello, contravene the provisions of section 285 of the Penal Code Law of Kano state as amended in 1991.

The prosecution counsel summoned seven witnesses, who testified against the convict, before the court.

According to the charge sheet, the devilish act was unveiled, when one of the victims reported to her mother, what had transpired between her and the headmaster, the mother of the victim, in turn reported the matter to the authorities, the court heard.

Dr I A . Oricha attached to Muritala Muhammad specialist Hospital, Kano, who examined the defiled pupils, reported that their hymen were ruptured.

Inspector Maryam Nurudeen of the Sexual and Other Related Offences of the Nigeria Police force told the court that, she recorded the statement of the convict, adding that, she led the team of police officers assigned to investigate the matter.

The convict denied all the allegations levied against him, before the court.

Justice Nasiru Saminu while delivering his verdict, pronounced the accuse guilty as charged.

The court ordered Bello to proceed to serve 14 years in jail without an option of fine.

The court further ordered, the convict to pay N50,000 as compensation to each of the victims, further ordering, Bello to pay N50,000 fine to the state, failure to comply, he should proceed to serve another six months in jail, the court held.