A schoolgirl is trending after her funny retort to a fellow classmate who got jealous of her new schoolbag her brother bought her.
The brother, a forex trader shared the funny video on his Tiktok page, @vicktohpaul.
In the video, a voice in the background could be heard saying she is sure the girl's friends in school were hailing her for her new bag.
The schoolgirl, Esther, agreed, but claimed a particular classmate, Ope doesn't ever see anything good with whatever she gets, criticizing the bag and calling it a laptop bag.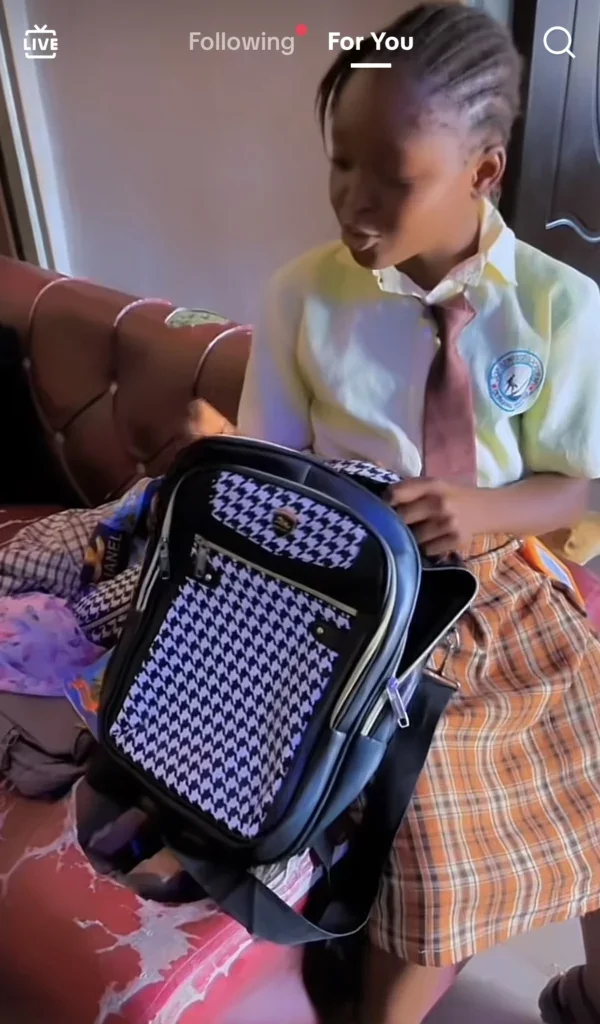 However, the girl was quick to retort, asking her to go and buy her own laptop bag while explaining that the girl carries a Jehovah Witness bag in school.
This video has garnered a lot of funny reactions.
See some below:
@Mercylina 🦋 wrote: "I love this girl 😂😂 Tbvh... there are some friends like that Ope they can use mouth to spoil something... and lowkey they really want that thing 😏😂"
@Precious Paul🌺 said: "They no fit oppress this one for school o😅 love that for herr🤭"
@Harmony Favour reacted: "Leave Jehovah's Witnesses jorrr🤣🤣🤣🤣"
@QUEEN B added: "Na lastborn be this...when we see ourselves,we know😂"
@user3260522956333nora wrote: "this girl carry my mouth😂😂😂😂😂😂😂😂😂😂"
Watch video here...