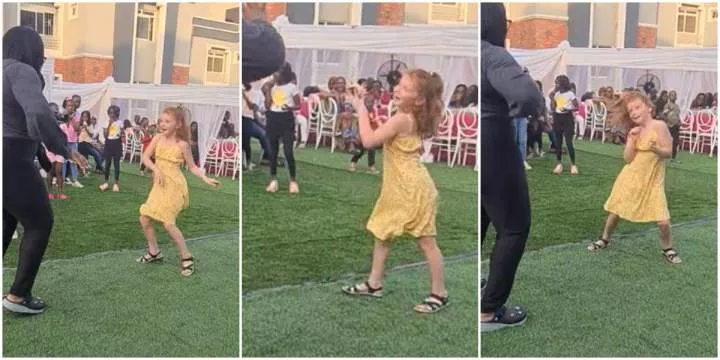 A delightful scene unfolded at a party as a little Oyinbo girl stole the spotlight with her energetic dance moves to a Nigerian song.
The heartwarming performance, captured and shared by user official99pounds, has taken social media by storm.
The video showcases the young girl's spirited dance, which, despite not being perfectly synchronized with the beat, managed to captivate the audience and create a vibrant atmosphere at the event.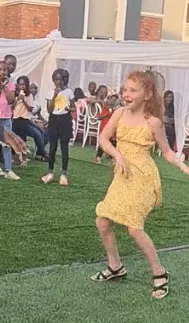 Her infectious enthusiasm and genuine joy quickly became the focal point of the gathering, resonating with many viewers online.
As the video continues to circulate on social media, accolades pour in for the young dancer, with users praising her for embodying the universal language of joy and celebration.
Netizens Reactions...
@queerose3 said; "Bcos na Oyibo una say that's cute dance wai scatter scatter abi na ballerina abi Na wetyn. God abeg oo."
@Pesh said; "Is she a ballerina?"
@emmie_star said; "This girl can dance o, she just needs to go easy."
@Rosina commented; "What is the girl doing? Is she dancing to a different song?"
@Summayah Raheem said; "I don't know what you all are seeing but she killed the beat she did well."
@MamaZee reacted; "To be honest she can dance, she's just too fast."
See below;