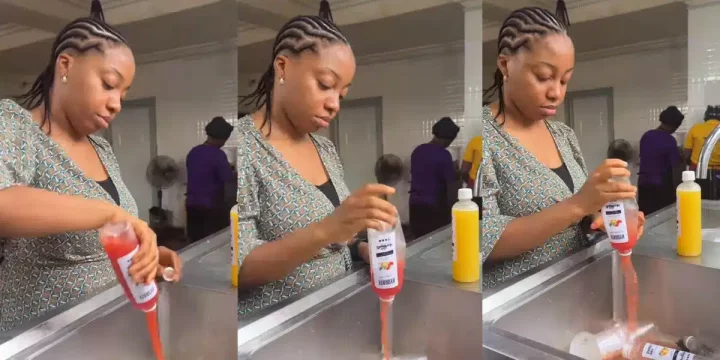 A business woman shares the hard part of being a business owner in the country as she disposes several bottles of fruit juice after it got spoilt because there was no electricity.
The Port-harcourt based lady shared this heart wrenching video on her business page, honitreatz on Instagram.
The fruit parfait and juice vendor revealed in a lengthy caption how she had made the juice late into the evening.
After the entire stress of making it, she stored it in the freezer but the light went off and her auxiliary power source, generator, packed up that night.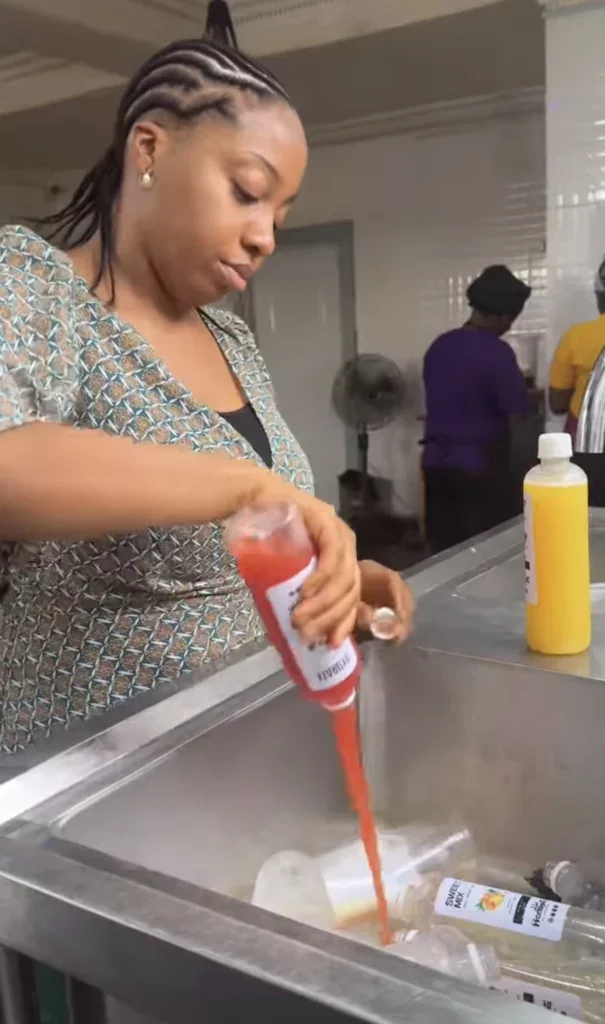 On her delivery of the fruit juice to a customer the next day, the customer revealed that it had already gone bad, leaving her no choice but to dispose the rest of it as well.
Many Netizens have empathized with the business woman in her comments.
See some below...
lezibas_cuisinee wrote: "Funny how same thing happen to me today too but we moveeeeee regardless"
organicsavour_honey wrote: "How I wish your customers will see this, so when next they come they won't ask for discount neither stress you out. I'm sending you millions of hugs from here, May it be returned in manifolds, I can feel your pain 🥲"
goodiee___ reacted: "This is such a vulnerable moment. Thank you for sharing with us. Sorry about the effort and time spent. Wishing you brighter days ahead."
sinachpackaging added: "This is so sad...sorry about that.I wish we can atleast have the basic things of life in this country."
Watch video here: