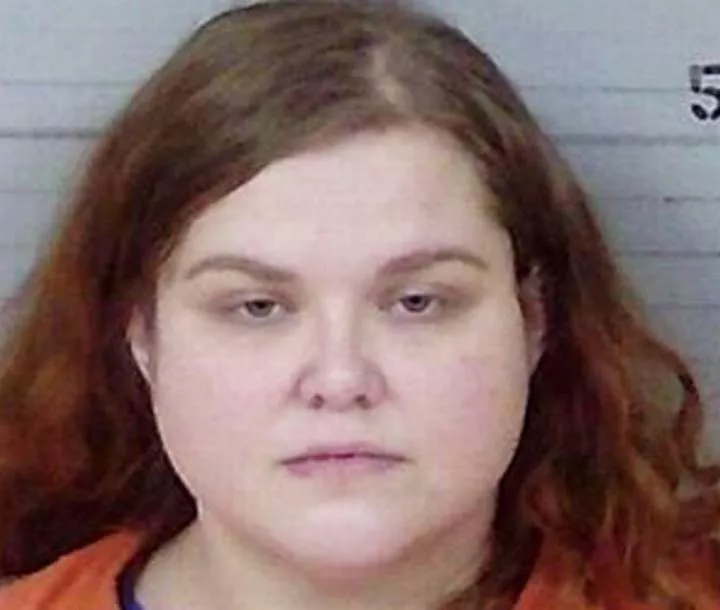 A mum is accused of killing her infant son by slitting his neck so he could "be with God and Jesus."
April Evalyn Short, a 30-year-old mother of three and wife of a US Army staff sergeant, was arrested on Wednesday, Nov. 15, and charged with one count of murder, with an aggravating circumstance of the alleged crime occurring during an act of child abuse.
The tragic event unfolded at their home in Georgia on November 15, 2023, when Short sent a troubling text message to her husband at approximately 8:01am local time.
The message alluded to God, suggesting that "the days of darkness are upon us," and expressing a desire for them to be reunited, according to an affidavit obtained by Law&Crime.
Concerned for the well-being of their youngest child, the husband, who was on duty at Fort Eisenhower Army Installation, rushed home.
Upon arrival, he discovered that Short had barricaded herself in the master bedroom with their three children. He promptly contacted the police.
The couple's two elder children, aged 11 and 6, were with Short when she eventually left the barricaded room around 9:05am. She attempted to flee the scene in her car but was stopped by a police officer who drew his gun.
It was at this point that the husband realized their youngest child was missing. He returned to the master bedroom where he discovered the infant wrapped in plastic with apparent wounds and bleeding from the neck.
Emergency services were called, and the victim was rushed to the Army Medical Center, where he was pronounced dead at approximately 9.34am.
According to statements from the 6-year-old child, Short had armed herself with two knives, intending to help the victim "get to God and Jesus."
Short allegedly confessed to cutting the infant's neck during a police interview, revealing that she had barricaded the door, wrapped the victim in a shower curtain, and attempted to use a knife. When the first knife proved ineffective, she used a second.
The 6-year-old recounted her mother's chilling warning not to enter the bathroom, as it might be "really scary."
Short allegedly threatened to harm the child if she continued crying. In her confession, Short acknowledged the wrongfulness and "evil" nature of her actions.
Short appeared before US Magistrate Judge Brian K. Epps for her initial hearing, during which she did not enter a plea. The case is now set for a thorough legal examination to uncover the full details surrounding the incident.