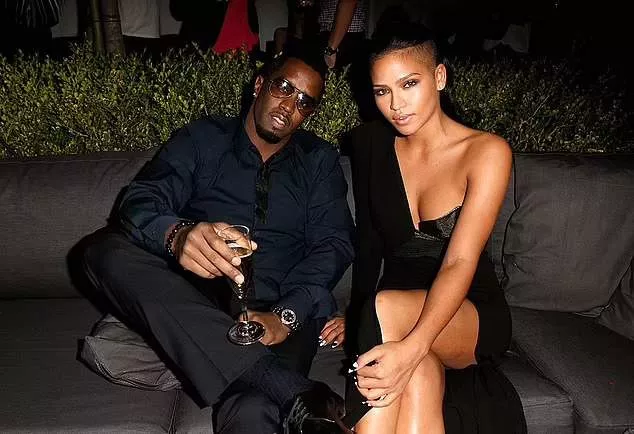 Singer Cassie's lawsuit against music producer Sean 'Diddy' Combs, alleging beatings and abuse, has been dismissed following a settlement.
'Pursuant to an agreement between the parties, Plaintiff hereby dismisses this action, with prejudice and without costs or fees to either party,' a New York court said Monday, TMZ reported after reviewing legal docs.
Because the dismissal was filed with prejudice, Cassie will not be able to file the suit a second time.
The settlement was announced Friday, a day after the lawsuit was filed in a statement sent by attorney Douglas Wigdor, who represents Cassie, whose full name is Casandra Ventura.
The statement said they had reached a deal 'to their mutual satisfaction' Friday evening, but no terms of the agreement were disclosed and no further statements would be issued beyond those made by Ventura, Combs and Wigdor in the email distributed by the lawyer.
'I have decided to resolve this matter amicably on terms that I have some level of control,' Ventura said in her statement. 'I want to thank my family, fans and lawyers for their unwavering support.'
Combs said: 'We have decided to resolve this matter amicably. I wish Cassie and her family all the best. Love.'
On Thursday, he said in a statement that Combs 'vehemently denies' the allegations.
The lawsuit alleged Combs brought the singer into his 'ostentatious, fast-paced, and drug-fueled lifestyle' soon after she met him and signed to his label in 2005 when she was 19 and he was 37.
Ventura, now 37, said Combs, now 54, began a pattern of abuse as soon as their on-and-off relationship began in 2007.
The lawsuit alleged that 'prone to uncontrollable rage,' Combs subjected Ventura to 'savage' beatings in which he punched, kicked and stomped her.
It alleges he plied her with drugs and forced her to have sex with other men while he masturbated and filmed them.
According to the lawsuit, as Ventura was trying to end the relationship in 2018, Combs forced her into her Los Angeles home and raped her.