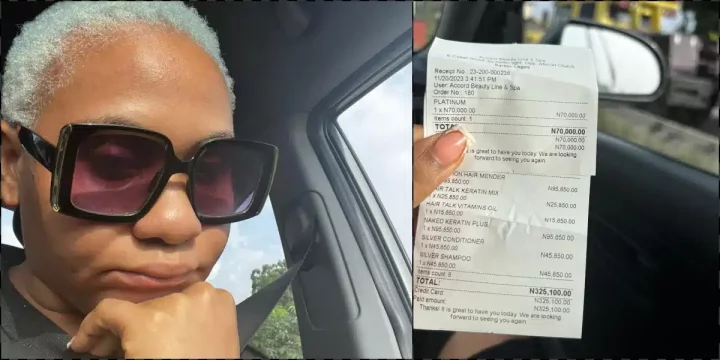 A young Nigerian lady sheds internal tears as she showcases the receipt of N70K spent on barbing low cut hair and other treatment products that summed N325K.
A female user on the microblogging platform, X, identified as @miriamogb lamented how she spends almost more on maintaining a low cut hair other than plaiting it.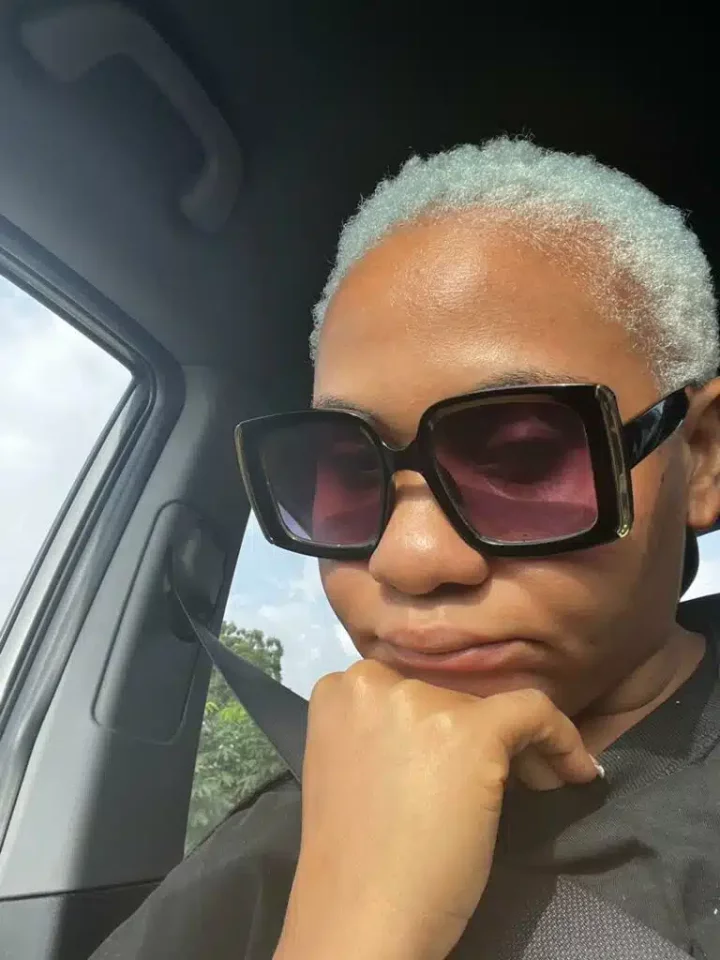 According to her, getting her hair reduced cost almost a hundred thousand naira and was recommended other products that hike the total cost.
Emphasizing her regrets, the lady noted that she never anticipated spending this much despite not having her hair braided.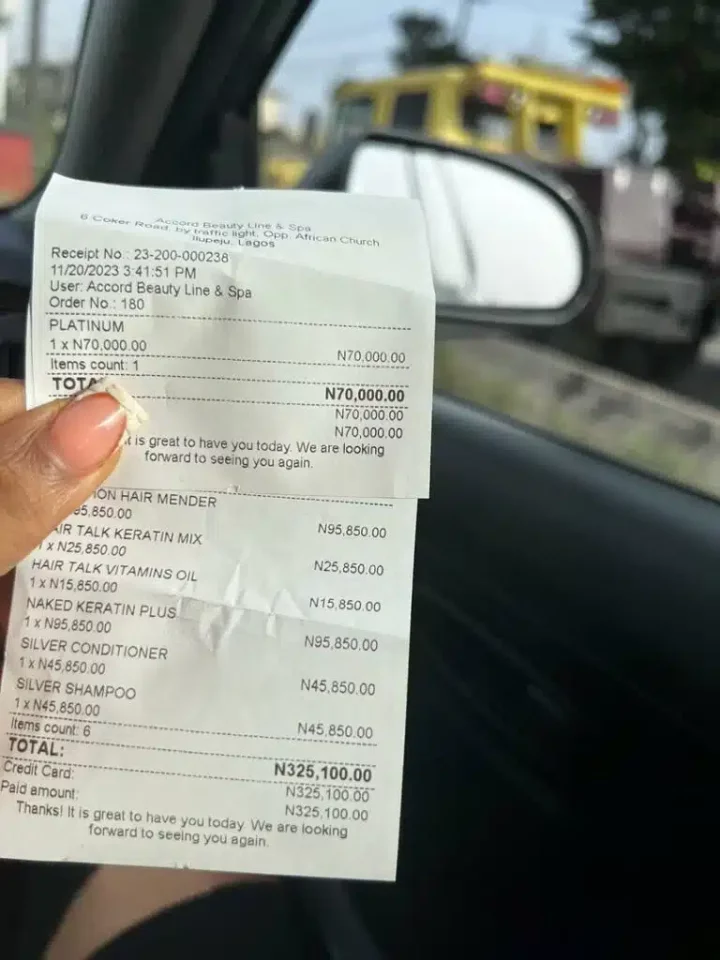 "Una no tell me say to maintain low cut healthy hair cost o. 😅 I'm not happy 😩😩😩. Please o you people.. I bought products to maintain my hair and that's what is 300k plus. The main haircut plus other things at the salon was just 70k ooooo bikonu 😂😂," she wrote.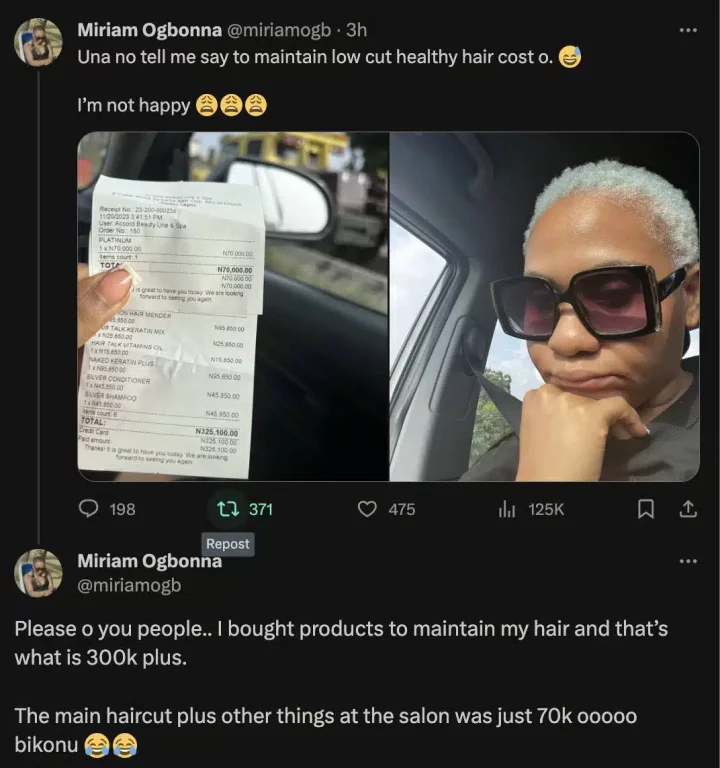 Reactions trailing lady who spent N325K on low cut hair treatment
pee_rsp penned: "With the way my hair is breaking, its looking like I'll be forced to barb it 😩. By the way you look beautiful 🤩."
simplydehrah said: "Please I dinnor understand the figures I'm seeing."
EmaazDr opined: "MONEY WEY I GO TAKE CUT MY HAIR FOR MY LIFE TIME NA HIM YOU GO USE AT ONCE? 😳."
imperialpresh noted: "#325,000 to barb hair 😂. This gender never ceases to amaze me. Something my barber dey collect #500 for. Girls just like affluent and unneeded lifestyles. Wasting money on non resourceful things."