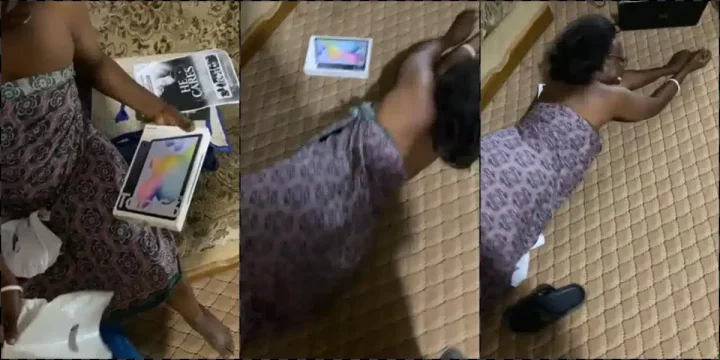 A young Nigerian man captures the priceless joy on the face of her mother after gifting her a brand-new smartphone on her birthday.
A video making the rounds on the micro-blogging platform, X, captured the overwhelming reaction of a woman who received a birthday gift from her son.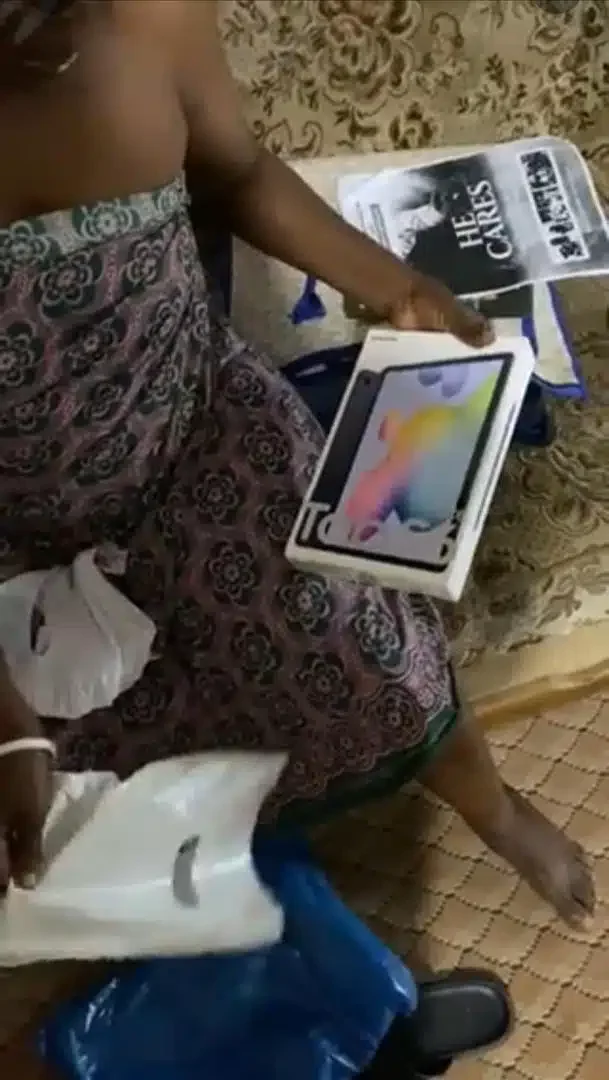 The X user identified as @VickyShegzy took to the platform to emphasize how beautiful and emotional the moment was.
Sharing the video, he wrote, "she has always wanted a tab."
The video has since generated tons of heartwarming reactions, with many praising the young man for appreciating his mother with token appreciation.
Reactions trailing gift of new smartphone to mother on her birthday
thobymore1 wrote: "This thing with mothers rolling on the floor amazes me 😂 just contain the joy and move, why roll."
Ahlexmoralex penned: "I love seeing this look on my mom's face .. it makes me wanna do more."
Ayowa9 said: "Better pass awwnnnnn thank you baby."
newlordchubby noted: "Sending money to my mum and seeing how appreciative she is is actually very overwhelming for me , I'd be like mummy I am your son , you shouldn't be thanking me like this😂😂😂😂."
Adunniiee said: "My mother's reaction when my brother and I got her a music box😂😂😂😂. She was talking about it for days cos she was randomly talking about getting it so she was so happy."
Silva_ojonimi noted: "Better than " awwwn seen thanks."
Watch the video below ...