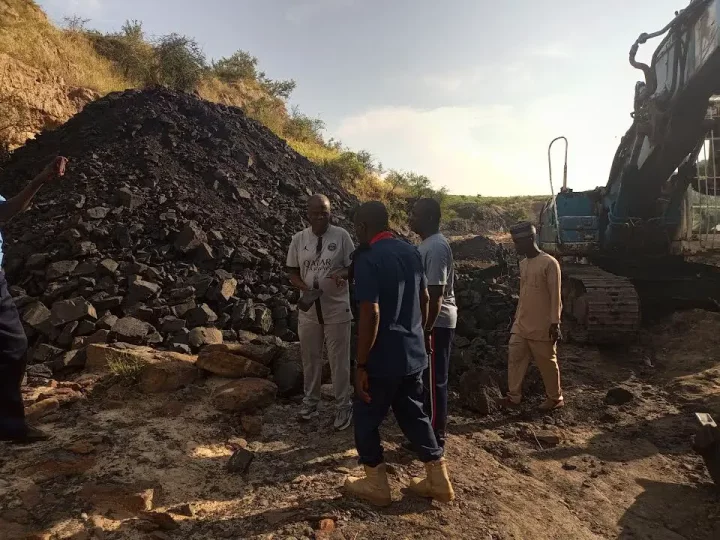 The Nigeria Security and Civil Defence Corps (NSCDC) has arrested three individuals involved in illegal mining activities in Gombe state.
The suspects were apprehended while carrying out their illegal activities at a site in Gamawa community in Akko Local Government Area (LGA) of Gombe State.
According to the State Commandant of the NSCDC, Muhammad Bello Muazu, illegal mining has been a source of concern in the country, due to its dangers and contribution the environmental degradation, soil erosion, deforestation, and water pollution as well as other forms of security challenges.
 He described the arrest by his command as a significant milestone in the fight, as it sends a strong message to illegal miners within the state.
The Commandant stated this while addressing newsmen shortly after leading the Gombe State Commissioner of Energy and Mineral Resources, Sanusi Ahmad Pindiga to the mining site.
 He explained that his team stormed the site following a tip-off from some concerned citizens.
While they were on excavation with their excavating meshing we stormed the place and ironically, they claimed to be the owners of the site and that they had a license, but when we checked their documents we discovered that the approval they had was for Literite filling sand which they abandoned for mining Coal," Muazu said.
He added that having reported to the Federal Ministry of Mines and Steel Development and the Gombe state Ministry of Energy and Mineral Resources, the command has ordered the temporary suspension of activity at the site until proper clearance is obtained from the necessary authorities.
 According to him, this is to ensure that all mining activities within the state are carried out in compliance with the mining laws and regulations as stipulated by the government.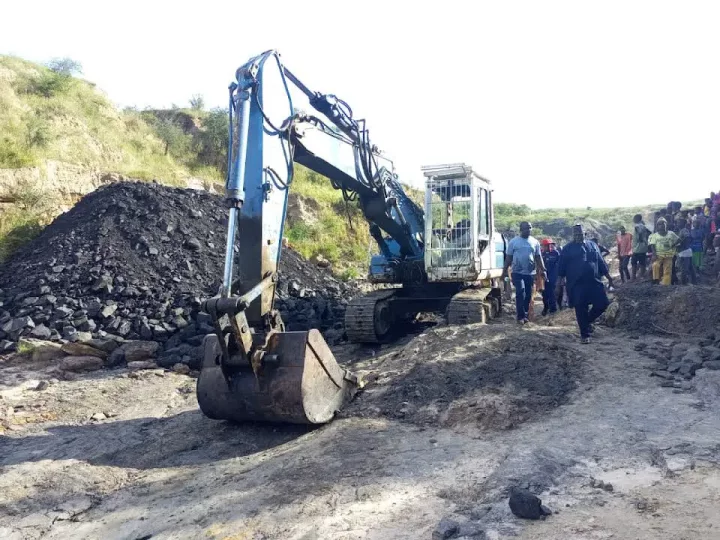 Following the arrest, state Ministry of Energy and Mineral Resources, Sanusi Ahmad Pindiga announced the suspension of all mining activities across the state and urged all miners in the state to appear before the ministry for screening and clearance.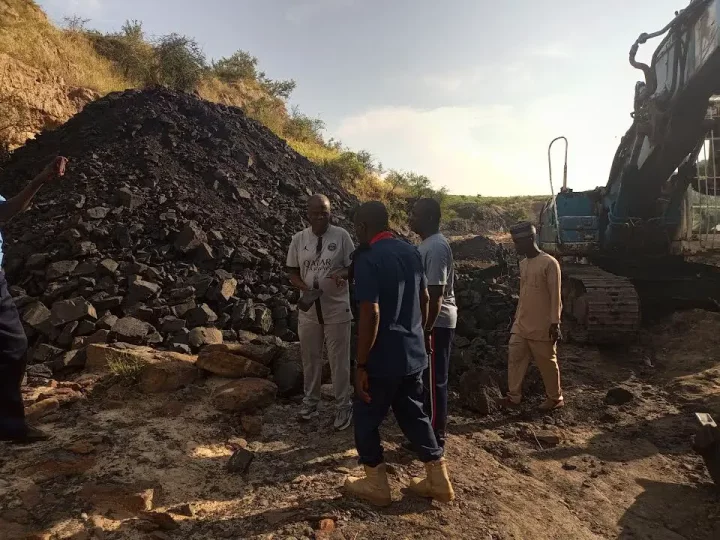 According to him, the decision followed the discovery of the illegal mining site by the NSCDC, and that it was made to ensure that miners operating in the state are properly screened and cleared by the ministry.
"It is disheartening and wrong for us as a ministry to hear about a miner who claimed to have come from outside Gombe or any mining activity from the NSCDC, and not from the miners. A genuine miner should report to the appropriate authority before going to the field," the commissioner told newsmen at the Gamawa Coal mining site.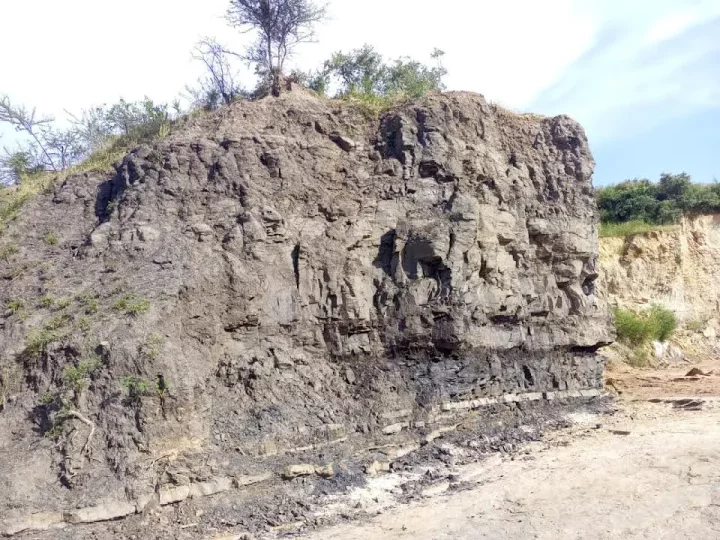 "We don't want a situation where miners will be mining without considering the dangers and effect of activities on the lives of our people, their farmlands, and communities," Sanusi stated adding that it is important to note that failure to comply with this directive of the ministry may result in serious consequences.