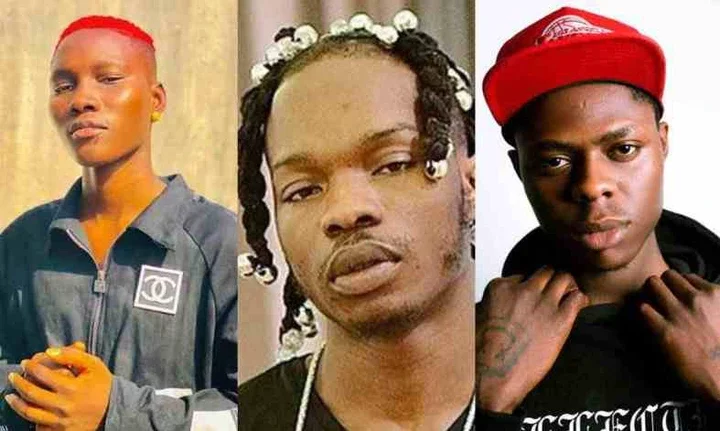 Marlian Records is owned by the street-hop artist Azeez Fashola, widely known as Naira Marley.
Marlian Records was established in December 2019 and has since grown to include a roster of several additional artists under its umbrella.
Getting signed by a record label in today's music industry can be challenging, and many young talents face difficulties because they lack the guidance and financial support needed to nurture their music careers.
Fortunately, the CEO of Marlian Music, Naira Marley, has provided an opportunity for young and aspiring musicians to join his record label, offering them a platform to further their music careers.
However, in light of the recent controversy surrounding the tragic death of one of its former artists, Ilerioluwa Oladimeji Aloba, better known as MohBad, the future of the record label appears uncertain. Accusations and suspicions have been directed at Naira Marley and others in this regard, casting a shadow over the label.
The reasons for the controversy are not difficult to discern. MohBad was formerly signed to Naira Marley's Marlian Records before his departure in 2022, and the circumstances surrounding his exit were surrounded by controversy.
Tragically, MohBad passed away on Tuesday, September 12, 2023, at the young age of 27. His death has been associated with allegations of violence and bullying during his time with his former record label.
Hereunder is a list of artists who are signed to Marlian Records:
1. Naira Marley: Azeez Adeshina Fashola, known professionally as Naira Marley, is the founder of the Marlian Records label. He doubles as the CEO and artist in Marlian Records.
He announced the founding of the record label on December 30, 2019, during his Marlian Fest concert at Eko Hotel and Suite in Lagos.
2. Zinoleesky: Oniyide Azeez, popularly known as Zinoleesky, is a Nigerian songwriter, singer, and rapper born on April 21, 2000.
Zino was one of the four artists who signed with Marlian Music in December 2019.
3. CBlvck: CBlack, whose real name is Olamilekan Kazeem Kudus, was signed to Marlian Music the same night with Zinoleesky, in December 2019.
4. Fabian Blu: Inim Fabian, also known as Fabian Blu, hails from Akwa Ibom State.
He was among the four members that got signed to Marlian Music in 2019.
Some months after his signing, Fabian Blu, 25, called out Marlian Music on social media for not promoting him as much as they were promoting his label mate Zinoleesky.
Whether he exited the label or not is unknown to the public because neither Fabian nor Marlian Music confirmed any contract termination.
5. Tori Keeche: On August 23, 2020, Tori Keeche was announced as the first female artist signed to Marlian Music.
6. Vusic: Vusic signed to Marlian Records in June 2023. Vusic was born in Lagos, Nigeria.
He started his music career in 2019.
7. Emo Grae: Emo Grae is a singer-songwriter who has released songs like "0903" and "Gone."
Emo Grae joined Marlian Records in 2020.
8. Lyta: Babatunde Rahim, popularly known as Lyta, is a Nigerian singer who signed with Marlian Records in 2020 after he left YBNL (Rapper Olamide's record label) in 2018 under controversial circumstances.