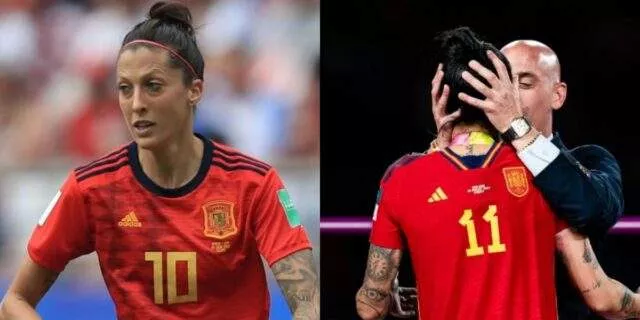 Spanish women's footballer Jenni Hermoso has accused the Spanish Football Federation (REEF) of "intimidation" and "threat."
The Federation had earlier called up some female footballers to join the Spanish national team, but they refused, following allegations of gross misconduct in the country's football governing body.
Hermoso was notably absent from Spain's latest squad, the first since their Women's World Cup victory, but 15 of her World Cup-winning teammates were included despite their earlier announcement of a boycott.
This decision followed controversy when RFEF President Luis Rubiales kissed midfielder Hermoso on the lips during the team's celebration of their World Cup final win against England on August 20, which she insists was non-consensual.
The newly appointed Spain head coach, Montse Tome, explained during a press conference that Hermoso had been omitted from the squad for her own safety.
However, there has been a fresh development when the players released a statement rejecting their call-ups.
Hermoso responded with her own statement on social media, claiming that the RFEF has not changed its approach since Rubiales resigned from his position last week.
In her statement, she expressed the players' belief that the federation's decision to include those who had previously declined the call-up was part of a strategy aimed at division and manipulation, designed to intimidate and threaten them with legal and economic consequences.
Hermoso also questioned the federation's motive for leaving her out of the squad. She asked, "Protect me from what? And from whom?"
She concluded her statement by expressing solidarity with her teammates who found themselves unexpectedly embroiled in the unfortunate incident caused by decision-makers within the RFEF.