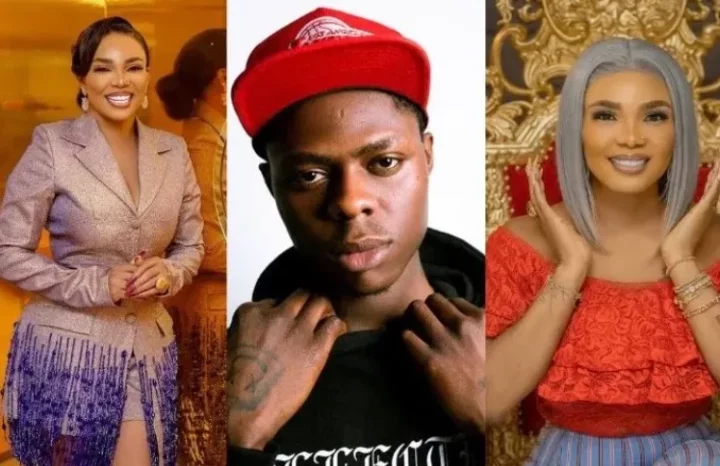 Iyabo Ojo has taken a stand for justice for Mohbad by revealing Naira Marley's location.
Iyabo Ojo, who shows no signs of relenting, has demonstrated the power of the internet.
It was reported that Naira Marley was allegedly in hiding in Kenya, possibly with other members of the Eiye Confraternity. Nigerians are calling on the Nigeria Police Force to take immediate action before he potentially leaves Kenya.
Kenyan authorities require an official request from the Nigeria Police to apprehend Naira Marley, but efforts are also underway to have his international passport blacklisted to prevent him from traveling to other countries.
Additional evidence is emerging, suggesting a potential link between Naira Marley and the tragic death of Mohbad.
For more details, please read the following chat below:
Here are some social media reactions:
Iamdreofficial: "I've known about these individuals since the day he arrived. I will expose all four people hiding him today. #JusticeForMohbad."
Mherseagrace: "Sam Larry should seek refuge in Benin; we are ready to protect him 🙏."
Swt_juie: "If the Queen Mother takes an interest in your case with her black bonnet, consider your fate sealed 😢."
Aje.entertainment001: "Oh my God. Life is something else. God will catch up with him and his associates 😢😢😢😢😢. Don't let them escape; he must face the pain that Mohbad went through. Konisorire."
Bblaccessories: "Imole, your resilience is admirable. Nigeria is in turmoil due to your death. We are all deeply pained and restless. Don't rest until your killers are brought to justice because your death has struck a chord. 😡😡😡"
Omobolanle_li: "You should have concealed this person's name and identity. I hope they won't come after her like this. Ahh, these people are wicked."