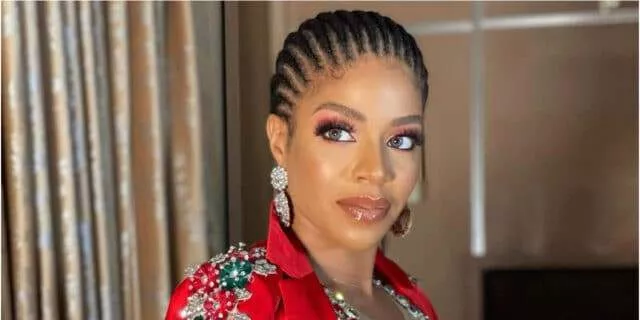 Hon. Dickson Tarkighir has threatened to file a N10 billion lawsuit against Venita Akpofure and the reality show's organizers for "defaming" the Tiv Nation.
Hon. Dickson Tarkighir is the member representing Makurdi/Guma Federal Constituency in Benue State in the House of Representatives.
Venita has faced backlash after claiming on the reality show that "Tiv men give their wives to visitors for entertainment purposes."
Her claim sparked outrage among the Tiv people of Nigeria's North Central, with many calling for legal action against her.
As a result, Hon. Tarkighir has suggested that Venita and the Big Brother Naija brand be sued for providing her with "the mega platform to defame the Tiv tribe."
On his Facebook page, he wrote: "#Venita Akpofure- Slam a 10BN defamation suit on her, the Big Brother brand, and its promoters, they provided her with the mega platform to defame an entire tribe and are equally liable for not disowning her."